At the core of Matador Insurance Services, one of our main objectives is developing and implementing a holistic financial plan that takes into account all your personal finances. By being able to create a well-rounded plan our clients experience maximum efficiency in their financial planning and a higher level of success no matter what their goal or concern may be.
We take into account protection, taxation, distribution, accumulation, and estate planning for developing your financial plan.
Why Choose Matador?
Another core principle we have is putting each of our clients through an educational process that allows for a complete and confident understanding of their financial plan. Every client knows what each moving part in their financial wheelhouse is doing at any given moment. We also separate ourselves with our expert knowledge of the industry and white-glove experience.
By knowing all the problems that can arise from an unfiled or incomplete document we don't let our clients experience the paperwork nightmare that can happen. Everything from A to Z is accounted for in your financial plan for every possible outcome.
Meet Tristan Ramirez
Our owner and lead insurance professional, Tristan Ramirez, has been helping individuals and business owners for the past 7 years. His holistic approach accounts for every aspect of a client's financial situation to create the best possible solution for a client.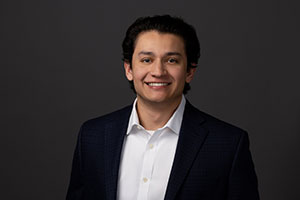 His knowledge and strategic relationships assist individuals and business owners in saving on taxes, keeping hard-earned money in the family or business, and ensuring their families are protected. Through his planning process and care for his clients, no stone goes unturned through his leadership.
Born and raised in California, Tristan moved to North Carolina and received his Bachelor of Arts degree in Communication from North Carolina State University. Outside the office, Tristan enjoys bodybuilding, hiking, catching a movie, and being in nature.