What Is Term Life Insurance?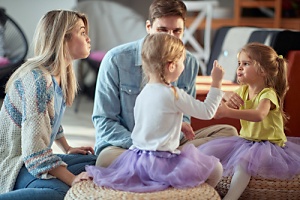 Term life insurance, sometimes known as pure life insurance, is a type of life insurance that ensures the payment of a given death benefit if the insured person dies within a certain time period. When the term life insurance policy's term expires, the policyholder has the option of renewing it for another term, converting the policy to permanent coverage, or allowing the policy to lapse.
How Does Term Life Insurance Work?
The premiums for term life insurance are calculated by the insurance company based on the policy's value (the payment amount) as well as your age, gender, and health. A medical examination may be required in specific instances. Your driving record, current medications, smoking status, career, hobbies, and family history may all be questioned by the insurance provider.
If you die within the policy's term, the insurer will pay your beneficiaries the face value of the policy. Beneficiaries may utilize this cash benefit, which is usually not taxable, to pay for medical and funeral expenses, consumer debt, or mortgage debt, among other things. There is no reimbursement if the policy expires before your death. You may be able to renew a term policy after it expires, but your rates will be recalculated based on your age.
Aside from the guaranteed death reward, term life insurance has little value. There are no savings features like there are with a whole life insurance policy. Because it only pays out for a limited period of time and only provides a death benefit, term life insurance is usually the most affordable option.
The overall risk to the insurer is smaller than that of a permanent life policy because most term life insurance policies expire before paying a death benefit. As a result of the lower risk, insurers can pass on cost savings to clients in the form of cheaper premiums. Premiums are also affected by interest rates, the financial health of the insurance firm, and state legislation.