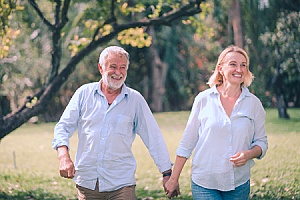 Life insurance is contract between an insurance policyholder and an insurer or assurer in which the insurer promises to pay a specified beneficiary a sum of money upon the insured person's death. Other occurrences, such as terminal sickness or severe illness, may also trigger payment, depending on the contract. If you have questions or concerns regarding life insurance policies, please visit our library of resources for more information.
Frequently Asked Questions About Life Insurance
Life Insurance can be a bit overwhelming with regard to the abundance of information that is available about them. And if you don't know where to look to find the answers you are seeking, trying to obtain all of this information from a single source can feel impossible. Matador Insurance has taken it upon ourselves to provide all the resources that individuals need regarding life insurance so they can learn more prior to actually choosing the right policy for your needs. Here are the top four existing resources we have available that discuss life insurance, so that you can take advantage of this unique feature provided to you by Matador Insurance.
Can Life Insurance Be Used To Cover Student Loans?
Student loan debt is one of the most significant financial difficulties that Americans are currently facing. What happens to this debt if students and graduates pass away is a growing concern among students and graduates. While the answer to this question will vary depending on your specific circumstances, buying a life insurance policy might help alleviate some concerns about leaving debt to loved ones. You can contribute money to your loved ones for any reason, including paying off any student loan debt they may be accountable for after you pass away, provided you have a life insurance policy.
View resource about life insurance and student loans
Do Life Insurance Policies Provide Estate Protection?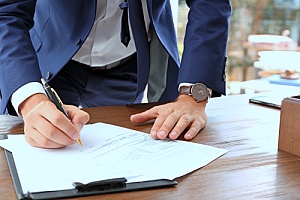 When most people die, they leave behind some type of unpaid debt. According to research conducted by the credit bureau Experian, 73% of people die in debt. So, who foots the bill? No one in some circumstances. Family members are rarely held liable for any outstanding debt. Rather, creditors go after the estate that has been left behind. Financial accounts, real estate, and personal property make up your estate. The process of creditors coming after you is known as probate. The laws governing probate differ from state to state. Creditors will try to collect from your estate over the period of months (or even years!) and split what's left among your beneficiaries. This is when whole life insurance can be beneficial. Life insurance policies, qualifying retirement accounts like 401(k) or IRAs, assets held in a trust, and jointly owned property are among the assets that aren't subject to probate in the majority of states. These assets are distributed to your heirs.
View resource about life insurance and estate protection
How Can I Use Life Insurance To Pay Off A Mortgage?
Purchase a term life insurance policy with a face value equal to or greater than the amount owed on your mortgage. Your loved ones will get the face value of the policy if you die during the "term" when it is in force. They can put the money toward paying off their mortgage. Profits that are frequently tax-free. Actually, your policy earnings can be utilized for whatever your beneficiaries want. They may wish to pay off high-interest credit card debt and preserve the lower-interest mortgage if your mortgage has a low interest rate. They might also want to spend for home upkeep and maintenance. That money will come in handy no matter what they pick.
View resource about life insurance and mortgages
Is Life Insurance Required For SBA Loans?
When a small company loan is attached to an individual, which is nearly always the case, a life insurance policy is required. The lender must examine if the viability of the firm is related to an individual or individuals, according to SOP 50 10 5 (B). In these cases, the lender is required to seek life insurance." When a life insurance policy for an SBA loan is in place, the lender is either listed on the collateral assignment form (which is the most usual request) or named as the beneficiary with special wording. A lender will provide you detailed instructions.
View resource about life insurance and SBA loans
What Is The Income Replacement Ratio Of Your Life Insurance Policy?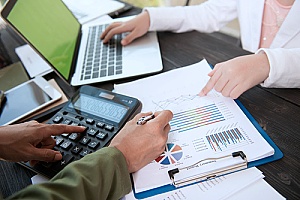 Although everyone has their own unique scenario, the basic rule for income replacement life insurance is 5-10 times your gross yearly salary value of life insurance. The quantity of life insurance you can acquire in relation to your wage is regulated. This is to prevent people from overinsuring themselves. Or, to put it another way, worth more after you're dead than when you're alive. When applying for life insurance, you must disclose how much coverage you currently have (if any), as well as whether you're replacing or adding to it. Because you are not the policy owner, you do not need to include your employer-provided coverage.
View resource about life insurance and income replacement ratio
What Is A Death Benefit In A Life Insurance Policy?
There are numerous types of life insurance available: A policy might be short-term or long-term. It may or may not have a monetary value. However, all life insurance policies have one thing in common: a death benefit. It's the most common reason people buy life insurance, and it's how policies are virtually usually described: when someone says they have a $100,000 policy, they're really talking about $100,000 in death benefit coverage.
View resource about life insurance and death benefit
Other FAQs About Life Insurance
What is a beneficiary?
The beneficiary is the person or entity who will receive the death benefit from your insurance. It could be a family member, a stranger, or even a company or other organization. You don't need permission from the insurer or the recipient to designate the beneficiary. You can also name multiple beneficiaries and specify how the death benefit should be distributed among them, as well as identify dependent beneficiaries in the event that the primary beneficiaries predecease you.
Who needs life insurance?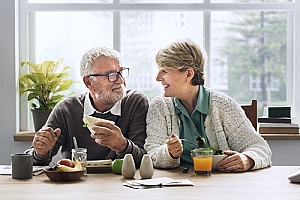 The amount of life insurance you require depends on your age and obligations. It's a crucial aspect of financial planning. There are a variety of reasons to buy life insurance. You may need to replace income lost as a result of a wage earner's death. You may want to make sure that your dependents are not left with a large debt when you pass away. They may be able to keep assets rather than selling them to pay off debts or taxes if they have life insurance. When acquiring life insurance, consumers should consider the following factors:
Medical expenses previous to death, burial costs and estate taxes
Support while remaining family members try to secure employment
Continued monthly bills and expenses, day-care costs, college tuition and retirement
What kind of life insurance is right for me?
All policies are not created equal. Some policies cover you for your entire life, while others just cover you for a set number of years. Some accumulate cash value, while others do not. Some policies combine several types of insurance, while others allow you to switch from one type to another. While you are still alive, some plans may provide additional benefits. Term insurance and permanent insurance are the two most common types of life insurance. If you die, your insurer will automatically pay out the death benefit, but it's still a good idea to inform any beneficiaries about the policy, so they'll be prepared to act if a problem arises. It's also a good idea to give the recipient access to the contract for the same reason.
---
Our Recent Life Insurance Articles