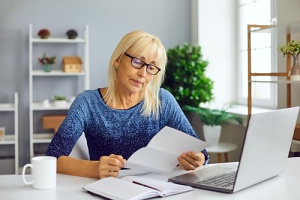 A deferred annuity is an agreement with an insurance company to pay the owner a regular income or a lump payment at a later period. Deferred annuities are frequently used to complement other retirement income sources, such as Social Security. Deferred annuities are not the same as immediate annuities, which start paying out straight away.
How Do Deferred Annuities Work?
Fixed, indexed, and variable deferred annuities are the three fundamental types. Fixed annuities give a set, guaranteed rate of return on the money in the account, as their name implies. Indexed annuities give you a return based on the success of a market index, such as the S&P 500. The performance of a portfolio of mutual funds, or sub-accounts, chosen by the annuity owner determines the return on variable annuities.
What To Consider Before Purchasing A Deferred Annuity
Tax-deferred growth is available in all three types of deferred annuities. Owners of these insurance contracts only pay taxes when they withdraw money, accept a lump amount, or start receiving income from the account. The money they receive is taxed at their regular income tax rate at that point.
The accumulation phase is the time when the investor makes payments into the annuity (or savings phase). The payout phase (or income phase) starts when the investor decides to start receiving money. Many deferred annuities are set up to pay out for the rest of the owner's life, as well as the life of their spouse.
Finally, death benefits are frequently included in delayed annuities. If the owner passes away while the annuity is still accruing value, their heirs may be entitled to a portion or all of the account's value. If the annuity has reached the payout phase, the insurer may simply keep the remaining funds unless the contract specifies that benefits would be paid to the owner's heirs for a set period of time.
The Benefits And Drawbacks Of Deferred Annuities
Deferred annuities, like any other investment, have a number of advantages and risks.
Benefits
Tax-Deferred Investment: During the accumulation phase, owners do not pay any taxes. Once the distribution phase begins and the owner begins to receive payments, taxes become due.
Insurance that protects you in the event of a loss: The majority of delayed annuity contracts provide built-in protection against principal loss or give guaranteed rates of return.
Benefits that last a lifetime: Insurance firms will promise lifetime income for you or your spouse if you annuitize your contract.
Benefits Upon Death: A death benefit is included in deferred annuity contracts. If you die before the conclusion of the annuity contract, any residual assets will go to your surviving heirs.
There are no contribution limits: Unlike IRAs and 401ks, there are no restrictions on how much money you may put into a deferred annuity.
Drawbacks
Lack of Liquidity: During the first few years of the contract, annuitants are unable to withdraw any money from their annuity unless they pay a surrender price. You'll also have to pay a penalty to the Internal Revenue Service if you withdraw money before you're 59 and a half.
High Tax Rates on Earnings: The IRS taxes annuity earnings at the ordinary income rate, which may be greater than the capital gains rate applied to equities, mutual funds, and exchange traded funds, because annuity contracts grow tax-deferred.
---
Get Started With A Deferred Annuity Through Matador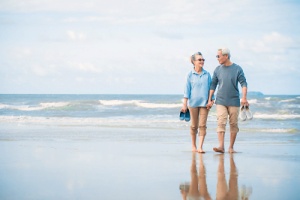 If you have any questions or concerns regarding deferred annuities, be sure to connect with a financial advisor at Matador Insurance Services by reaching out to us online or requesting a consultation to discover more about how deferred annuities might help you achieve your retirement objectives.