A fixed index annuity is a type of insurance contract that pays you a predetermined amount of money when you retire. Your payments are based on the performance of a stock market index, such as the S&P 500 or the Dow Jones Industrial Average, with a fixed index annuity. Unlike investing directly in the stock market, you are normally shielded from losses; nevertheless, your total returns may be limited, and your contract may impose additional fees.
What Is A Fixed Index Annuity?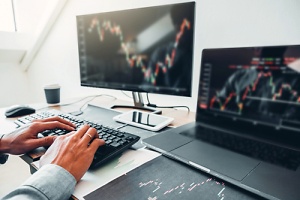 A fixed index annuity is a type of annuity that makes consistent payments based on the performance of an underlying index. Fixed index annuities may track the S&P 500, Nasdaq, Russell 2000, or Hang Seng, and offer some of the benefits of index funds. Fixed index annuities, unlike index funds, are normally covered against principal loss. This means that the money you invest into a fixed index annuity will not be lost.
This loss protection, on the other hand, comes at a price. You will not receive the market index's precise return. The annuity, on the other hand, will limit both your prospective earnings and losses. Although investing in a fixed annuity is more involved than investing in an index fund, this system makes an indexed annuity safer than investing directly in the market.
How to Invest in a Fixed Index Annuity
To create a fixed index annuity, you must first purchase the contract. You have the option of making a single payment, transferring funds from a retirement account, or making multiple payments over time. You then instruct the annuity business on how to invest the funds. You can put all of your money in one index or spread it out over many. The performance of the market indices you chose determines your returns.