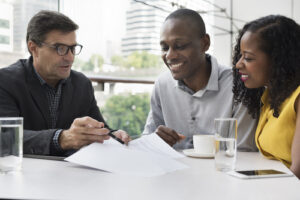 Would you take advantage of the flexibility of changeable life insurance premiums and face value, as well as the possibility to boost cash value? What if you could receive this without the downside risk that comes with investing in the stock market? With an indexed universal life (IUL) insurance policy, you can do all of this. These policies aren't for everyone, so keep reading to see whether you're a good fit for this mix of flexibility and investment growth.
What Is Indexed Universal Life (IUL) Insurance?
Universal life (UL) insurance comes in a variety of flavors, from fixed-rate models to variable-rate models in which you can invest in a variety of equity accounts. The owner of index universal life (IUL) insurance can assign cash value amounts to either a fixed or equity index account. The Nasdaq-100 and the S&P 500 are just a few of the well-known indices available. Because no money is invested in equity positions, IUL insurance policies are more volatile than fixed ULs, but they are less dangerous than variable UL insurance policies.
IUL insurance policies allow you to save for retirement while still receiving a death benefit. IULs can be used as key person insurance for business owners, premium financing plans, or estate-planning vehicles by those who need permanent life insurance but want to take advantage of probable capital accumulation via an equity index. IULs are advanced life insurance policies in the sense that they can be difficult to describe and comprehend.