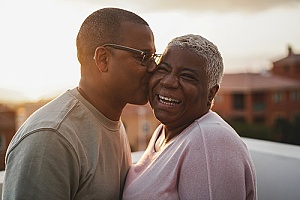 An annuity is a financial agreement between an insurance company and a buyer, usually a retiree or an investment. An insurance company will give out revenue in the form of a series of payments or a one-time lump amount in exchange for a lump sum or monthly payments toward the principle. An annuity is designed to provide a steady stream of income for a specified period of time or until the death of the annuitant — or the annuity owner. Savings in an annuity are tax-deferred and can earn interest over time.
If you have questions about annuities, Matador Insurance has you covered with regard to our library of helpful resources!
Frequently Asked Questions About Annuities
Annuities can be a bit overwhelming with regard to the abundance of information that is available about them. And if you don't know where to look to find the answers you are seeking, trying to obtain all of this information from a single source can feel impossible. Matador Insurance has taken it upon ourselves to provide all the resources that individuals need regarding annuities so they can learn more prior to actually purchasing one. Here are some of the top four existing resources we have available that discuss annuities, so that you can take advantage of this unique feature provided to you by Matador Insurance.
Do Annuities Provide Guaranteed Retirement Income?
Market volatility may go on to reduce the value of your investments, inflation could erode your purchasing power over time, cognitive impairments could make it more difficult to manage retirement income withdrawals, and living longer than intended could mean you outlive your retirement accounts. All of these risks can be mitigated through annuities, a sort of retirement investment that can provide guaranteed income for the rest of one's life.
Retirement funds are used to purchase a guaranteed life annuity. Guaranteed life annuities provide a steady income for the retiree's spouse and dependents for the rest of their lives. They'll have a steady income for the rest of their lives, so they'll never run out of money.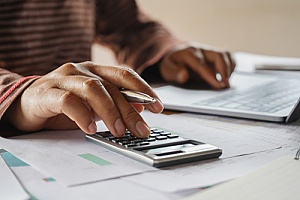 You can use the same method to pay yourself in retirement that you used to build a diversified retirement savings plan. Diversifying your sources of income can offer you with both guaranteed lifelong income and the possibility for income development. One of the most successful ways to create a lifetime income stream is to create a "income floor." You may focus on enjoying your retirement by determining how much it takes to cover your daily expenses and ensuring that they are met.
View resource about annuities and retirement income
Should I Purchase A Fixed Or Variable Annuity?
Variable annuity prices might fluctuate depending on market conditions, which is something to keep in mind when considering which sort of annuity to buy. Fixed annuities, on the other hand, are more secure because their value does not change with the market value of your investment portfolio.
While both variable and fixed annuities have advantages, there may be times when one is more suitable. Fixed annuities are a preferable option for those with a low risk tolerance. People are finding it difficult to build a bond ladder that gives them the income they require without taking on considerable credit risk or burning through their capital in today's low interest rate climate.
Variable annuities may be the best option for those who are ready to take on greater risk with their retirement funds—or who want to save a lot for retirement. Variable annuities can be a good option for people who want to continue invested in stock-like markets but need a guaranteed income stream, a living benefit, or a death benefit attached to their annuity to help them meet their financial objectives. Some variable annuities, for example, have a living benefit attached to them, allowing you to take some income from a minimum benefit even if the markets are drastically down, prohibiting you from taking principle. Focus on your individual risk tolerance and what gaps you need to fill in your retirement plan when choosing between various types of annuities.
View resource about fixed vs variable annuities
How Do I Roll Over A 401k Into An Annuity?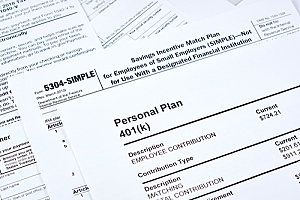 An IRA annuity is a type of qualifying annuity created by rolling over your individual retirement account (IRA) or 401(k) into one. You can do this through an insurance firm by placing your cash directly into the new annuity — tax-free — or by having your employer roll over your 401(k) into an IRA annuity. Our guide to rolling over a 401k into an annuity will clarify the process and advise you on how to gain maximum value out of your annuity.
View resource about annuities and 401k rollovers
What Is Considered A Tax Advantaged Account?
The phrase "tax-advantaged" refers to any investment, bank account, or savings plan that is either tax-free, tax-deferred, or offers various forms of tax advantages. Municipal bonds, partnerships, UITs, and annuities are examples of tax-advantaged investments.
Investors can save even more money with Roth IRAs and Tax-Free Savings Accounts (TFSAs) than with tax-deferred accounts because activities in these accounts are tax-free. Withdrawals and gains are tax-free in these accounts, making them an excellent illustration of a tax advantage. When it is deemed in the public interest, governments use tax incentives to encourage private persons to contribute money. The type of tax-advantaged account or investment that is best for an investor is determined by their financial circumstances.
View resource about annuities and taxed advantaged accounts
Other FAQs About Annuities
What does it mean to defer taxes?
Annuities are tax-deferred, which means that while interest is earned on the savings, it is not taxed until the money is withdrawn. This status aids in the growth of an annuity account's earnings.
What is the difference between an annuity and a regular savings or retirement account?
Both annuities and ordinary savings accounts are considered low-risk, high-return investment options. However, there are numerous distinctions, including fees, liquidity, and the minimum deposit required to create an account.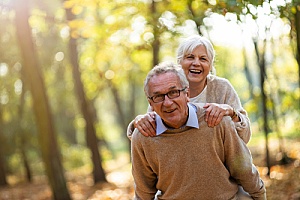 Tax-advantaged alternatives to save for retirement are available through annuities and retirement accounts such as 401(k) plans and Individual Retirement Accounts (IRAs). IRAs and 401(k)s, on the other hand, invest your money, whereas annuities are insurance products that grow money in a variety of ways.
Annuities charge larger costs than retirement accounts, but they don't have the same yearly contribution limits.
What happens to my annuity when I die?
The death benefit is a one-of-a-kind feature of an annuity. If an annuity owner dies before all payments are made, the leftover assets can be passed on to a spouse or surviving beneficiary. If you do not designate a beneficiary, all remaining annuity assets will be forfeited to the issuing insurance company upon your death.
---
Our Recent Annuities Articles