Purchasing a home is a significant financial investment. Depending on the loan you choose, you may be agreeing to make payments for up to 30 years. But what happens to your house if you pass away or become unable to work? Mortgage protection insurance (MPI) can assist your family in covering your mortgage in certain circumstances, allowing you to prevent foreclosure if you are unable to work. Let's look at what MPI is, what it covers, and who would require coverage.
What Is Mortgage Protection Insurance?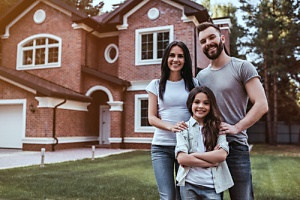 MPI is a form of insurance policy that assists your family in making monthly mortgage payments if you, the policyholder and mortgage borrower, pass away before your loan is fully paid off. If you lose your work or become handicapped as a result of an accident, some MPI plans will cover you for a limited time. Because most policies only pay out when the insured dies, some companies refer to it as mortgage life insurance.
Key Differences and Similarities Between Life Insurance and Mortgage Protection
The majority of MPI policies function similarly to regular life insurance policies. You pay the insurance a monthly premium every month. This premium guarantees that your coverage is up to date and that you are protected. Your policy provider pays out a death benefit that covers a certain number of mortgage payments if you die within the policy's term. The conditions of your policy specify the policy's limitations and the number of monthly payments it will cover. Many policies provide that they will cover the remainder of the mortgage term, but this varies per insurer. Before purchasing a plan, you can browse around for plans and compare life insurance providers, just like you would with any other sort of insurance.
MPI, on the other hand, varies from standard life insurance in a few key respects.