Are you seeking to have a steady stream of income once you reach retirement? An annuity is an excellent way to guarantee this so that you can do things such as travel or pursue personal passions. However, there are many types of annuities and components to this kind of investment, so it's important to understand what an annuity is before you plan to retire. Here is a closer look at this subject.
What Is An Annuity?
An annuity is an insurance contract between you and an insurer where you issue either multiple payments or a lump-sum payment and in exchange receive regular payouts. You can often roll over retirement savings plans such as employer-sponsored 401(k)s and Individual Retirement Accounts (IRAs) into an annuity and thus help your money grow over your lifetime. Depending on whether your 401(k) or IRA is traditional or "Roth," this plan may be funded using either pre-tax or after-tax dollars.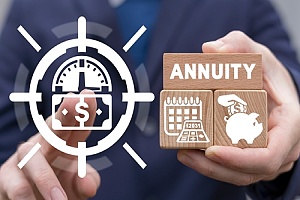 Annuities can be either "immediate" or "deferred:" in other words, you can begin enjoying funds right away or at a later date in the future. These insurance products also typically fall into one of two different categories: "fixed" and "variable."
Fixed Annuities
A fixed annuity carries a set (guaranteed minimum) rate of return on your contributions. Therefore, you can enjoy stable, consistent income over the course of your life.
Variable Annuities
A variable annuity's rate of return fluctuates based on the performance of underlying investments in financial markets. Variable annuities are thus inherently riskier than fixed annuities, and you should only consider purchasing one if you're an experienced investor.
Both of these types of annuities carry fees, although they can often be higher for variable annuities, which have surrender charges and sales loads. Annuities are also different from life insurance policies, which pay out death benefits to your loved ones (a spouse, children, etc.) called "beneficiaries" after you die.
What Is Guaranteed Retirement Income?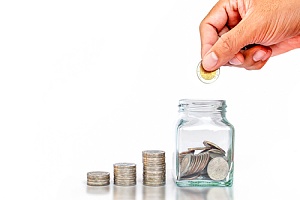 Generally speaking, the term "guaranteed retirement income" refers to payouts you receive during retirement that can help cover basic living expenses. By diversifying your sources of income, you can help substantially grow your money over your lifetime. Annuities represent one of the most effective ways to accomplish this, along with Social Security benefits and traditional pension plans (i.e. "defined benefit" plans).
Maximizing Annuity Value
Keep in mind that if you wait to claim your benefits until you're fully retired, you'll be able to maximize your monthly payouts. If you're married, be sure to discuss your options carefully with your spouse to take proper advantage of your benefits. Also, don't hesitate to speak with an experienced insurance professional or financial advisor to determine which type of annuity is most beneficial for you given your financial situation, needs and goals.
Speak With Matador Insurance About Annuities
Contact the professionals at Matador Insurance to learn more about annuities and how they help provide guaranteed retirement income. We offer fixed annuities that can help you plan for retirement and ensure you'll have enough money to cover basic expenses throughout your lifetime. Our experienced agents understand exactly what situation you're in and can help clarify any complex information or provide any missing details. Contact Matador Insurance Services online today for more information about our products.