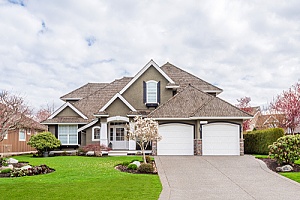 Do you own an estate that you wish to protect beyond your lifetime? If so, there's a highly effective way to ensure this protection: by using a special provision in your life insurance policy called an Estate Protection Rider. There are many moving parts to life insurance policies, however, so it's critical to understand how this type of coverage can help your estate plan, especially regarding tax management. Here is a close look at this subject.
What Is An Estate Protection Rider?
An Estate Protection Rider is a provision that allows you to offset additional estate taxes you may owe if your estate includes a life insurance policy. This type of rider can substantially increase death benefits if all insured individuals die before a specified policy anniversary. Be sure to consult with your insurance provider with this, as each company offers different policies.
There is also another financial instrument you can use to protect your estate: an irrevocable life insurance trust (ILIT).
What Is An Irrevocable Life Insurance Trust?
An ILIT is a trust that can't be modified or rescinded after it has been created. This type of trust is built with a life insurance policy as the primary owned asset. Irrevocable life insurance trusts provide many benefits, including:
Your estate and other assets are protected.
Favorable tax treatment: death benefits from such trusts are generally not taxed by the Internal Revenue Service (IRS).
Death benefits can be used in a way that is concurrent with your wishes.
Creditors and courts cannot legally access your assets.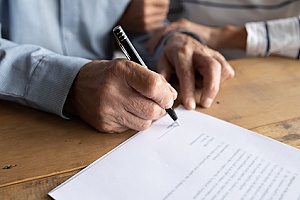 It's also important to note that an ILIT can offer cash so that your heirs can settle your estate. In short, an ILIT is an excellent way to pay estate taxes and other expenses (including debt) with cash without being forced to sell off illiquid assets (e.g. a business, real estate, etc.). Be sure to consult with a legal advisor, however, as an ILIT is a complex trust that carries several costs associated with building and maintaining it.
Also, keep in mind that if you're married and create an ILIT with your spouse, the life insurance policy bought within it is typically a "survivorship" policy, which means death benefits won't be disbursed until your spouse passes. The amount of insurance purchased depends on the type of estate assets you own and expected tax liabilities.
Other Key Considerations
There are two other key considerations you should keep in mind regarding an ILIT to protect your estate:
Your life insurance company's strength — In other words, you want to ensure your policy issuer won't go out of business at any point during your lifetime.
An experienced trustee — A knowledgeable trustee can help ensure all premiums are paid on time and keep all beneficiaries updated on contributions to the trust and other important information.
Speak With The Financial Consultants At Matador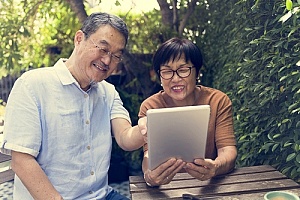 Contact the professionals at Matador Insurance to learn more about how life insurance can help protect your estate. We provide several high-quality insurance policies designed to ensure your most important assets are protected and that your loved ones receive proper death benefits after you pass. Our experienced agents understand exactly what type of situation you're in and will guide you through every step of the process to alleviate your financial burden. Contact Matador Insurance online today for more information or to request a quote.