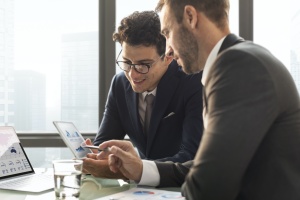 Guaranteed income can always help you have greater peace of mind, and annuities represent exactly that. An annuity is a type of insurance contract that allows you to exchange present payments for future contributions. These contracts are typically offered by financial services firms and can significantly help with retirement planning. There are two primary types of annuities: fixed and variable. Before we discuss the differences between the two, however, here is a closer look at how annuities in general work.
How An Annuity Works
An annuity helps you continuously save money until you die by "insuring" you'll receive a specified sum in regular payouts for a specific number of years. The first stage of an annuity is called the "accumulation phase" and consists of making contributions. You can do this either gradually or once (by making a lump-sum payment). The next phase is the "distribution phase," which is where you start to receive funds from your annuity.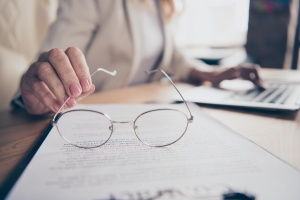 Upon opening an annuity, you need to choose when your payments will begin and how many years they will last. The company that issues the annuity calculates the value of each monthly payment based on this information. It's also important to note that certain annuities provide cost-of-living adjustments (COLAs) to shield you against inflation. Here are the pros and cons of fixed and variable annuities.
Fixed Annuity
A fixed annuity guarantees you an exact, unchangeable return on investment. In other words, you can expect to receive the same amount each year, much like a Certificate of Deposit at your bank. Fixed annuities are therefore considered lower-risk contracts compared to variable annuities and are preferred by many investors.
Additionally, a fixed annuity offers a set return rate for the agreement's duration. Finally, two notable advantages of fixed annuities are that they:
Are easier to understand than variable annuities
Allow you to easily budget your income for retirement
Disadvantages Of Fixed Annuities
Keep in mind, however, that fixed annuities typically carry fees associated with riders such as death benefits, lifetime income, and long-term care. If you're under the age of 59.5 and/or withdraw funds from your annuity early, you may also face additional charges.
Variable Annuity
If you choose a variable annuity, your payments and account balance will increase or depending on how the stock market performs. Thus, variable annuities are similar to individual retirement accounts (IRAs). One notable benefit of variable annuities is that they have no contribution limits.
Disadvantages Of Variable Annuities
Given that a variable annuity's rate of return depends on the performance of financial markets, their returns are often unpredictable, and you can end up sustaining severe losses. According to the Insurance Information Institute, individual variable annuity sales in the United States fell 3.2 percent in 2020 after increasing 1.7 percent the year prior. Another notable disadvantage of variable annuities is the fact that they carry high fees, surrender charges, and tax penalties (often higher than those tied to fixed annuities.) According to annuity.org, variable annuities can have average annual fees of up to 2.3% of the contract's value.
Get Fixed Annuities From Matador Insurance Services
Speak to the professionals at Matador Insurance Services to learn more about the pros and cons of fixed and variable annuities. We offer a wide range of fixed annuities that will help you plan for retirement. If you're seeking to save for the future but are uncertain about how to achieve this, don't worry: the team at Matador Insurance understands exactly the type of situation you are in and can help guide you.
Our experienced agents will provide you with detailed information about the advantages of fixed annuities over variable annuities and provide expert recommendations for solutions based on your unique needs. Speak with Matador Insurance today by contacting us online for more information about our annuity products.