Life insurance is a contract between you and an insurance company that provides a payout to your beneficiaries in the unfortunate case of your passing. This is financial protection for your loved ones, providing funds to continue their lives in your absence.
When you sign up for life coverage, you have to pay a monthly or annual premium. The insurance company collects the amount and delivers it to your loved ones following your death, provided that the policy is still active.
Moreover, it's possible to customize the coverage to cater to your family's unique needs. For instance, you can select the time frame, the amount of funds you need, and the type of policy you want to buy. You also need to decide on a payment plan to ensure a smooth payout. For instance, you can choose between lump-sum payments, installment payouts, annuities, and retained asset accounts.
Let's explore these facets in further detail.
What Is Life Insurance?
Life insurance is a great way to protect the financial health of your family and loved ones in the event of your death.
Some life insurance policies provide a combination of death and living benefits. The latter enables you to access your policy's death benefits while you are still alive. For instance, if you require funds for medical treatments, you can access your life insurance to cater to financial requirements.
Life insurance policies equip your loved ones with financial stability in the event of your death. With this policy, you can continue to support your loved ones even after your passing. However, it is crucial to select the right approach by understanding how it works.
What Does A Life Insurance Policy Cover?
Your life insurance policy can provide numerous financial benefits to your loved ones depending on your plan. Typically, the following expenses are financed by the policy:
Any debt that is cosigned, including student loans
College expenses for the deceased's children
Living expenses for the deceased's family
Expenses for domestic labor, including cooking, groceries, home maintenance, etc.
Burial expenses for the deceased
Estate taxes that the deceased's successors are obligated to pay for the assets
Medical expenses
Pre retirement death benefit
Factors To Consider When Picking A Life Insurance Policy
There are numerous types of life insurance plans to choose from. However, to find a policy that is suitable for you, ask yourself the following questions: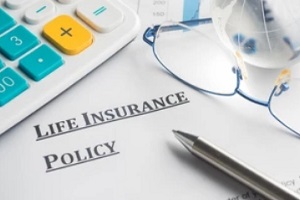 What is the total amount of coverage that you require?
Do you need a term life policy or a permanent life policy? A term life insurance policy remains active for a preset, limited time period. A permanent life insurance policy remains active for the rest of your life. Term life insurance is comparatively more affordable. However, if you choose to go with permanent life insurance, your loved ones can reap the benefit of cash value accumulation.
What is the total premium amount you can pay monthly or annually?
Do you wish to include additional coverage options? (also known as riders) If yes, what riders would you like to incorporate in the contract?
Essentially, it is advisable to consider the overall cost of the life insurance policy. This amount is determined by accumulating the value of the death benefit, the number and value of the riders you have included, and your overall physical health.
In some cases, you can submit the reports of a paramedical exam as a component of the underwriting process to show that you're in good health.
Who Is Qualified To Become A Beneficiary?
Your insurance company requires you to designate beneficiaries to receive funds upon your death. You may select one or more individuals to receive the death benefit. The beneficiaries can include:
Your spouse
Unmarried partner with whom you have assets and children with
Your parents
Your siblings
Your children, provided they have reached legal age
Your business partner
Any charity organization
A trust
Additionally, when creating your life insurance plan, you will be required to name a single primary beneficiary and one or more contingent beneficiaries. The contingent beneficiaries will receive the payout from your insurance policy in case the primary beneficiary passes away.
How To Initiate The Life Insurance Payout Process
If the life insurance policy is active at your death, your loved ones must reach out to the insurance company as soon as possible to make the claims and initiate the payout process. The payment is typically dispersed within two weeks or less. Your loved ones will be required to submit your death certificate and a few forms. If the payout is denied, the insurance company will offer your loved ones an explanation to support the lack of approval.
Contact The Life Insurance Consultants At Matador
The best life insurance companies can help you get enough coverage to replace your income for the benefit of your dependents or others. Proceeds of the policy may then be used to settle debts, cover expenses for children's education, care for the elderly, and more.
To explore these options and learn more about the different types of life insurance policies, reach out to Matador Insurance Services to develop a solid plan to benefit your loved ones.