As your retirement approaches, it can be a very exciting but stressful time in your life. Therefore, it's always important to consider your investments as you prepare for this exciting time to ensure that you're going into it as ready as possible.
Of course, there are the traditional methods of retirement investing, such as an IRA or 401(k), but if these are not enough to meet your retirement needs, it may be worth considering a life insurance retirement plan (LIRP) as well.
What is a Life Insurance Retirement Plan?
A life insurance retirement plan (or LIRP for short) is a permanent life insurance policy that uses the cash value component of your policy to assist in funding your retirement. LIRPs are similar to Roth IRAs in that your withdrawals are not taxed after you turn 59 and a half years old, and any cash gains are tax-deferred. However, LIRPs are different in that any withdrawals prior to age 59 and a half are Tax-Free.
LIRPs are generally used to fill in the gaps during years of economic downturn. Essentially, if you max out contributions to traditional investment accounts, you may pay extra funds into your cash value for tax-deferred investing growth. This means in years when the stock market takes a downturn, you can withdraw from an account that has not depreciated in value. LIRPs are generally used to support existing retirement investment plans and not as the sole investment method.
Let's consider exactly how a LIRP works.
How a Life Insurance Retirement Plan Works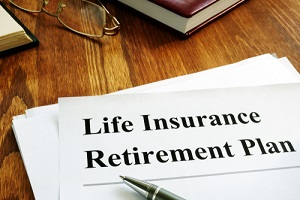 The first thing you will need to begin investing in a LIRP is a cash value or whole life insurance plan. This kind of investing is not possible for a standard term life insurance policy and therefore does not apply to most people entering retirement age. These plans are generally not necessary for those at retirement age, but if you can meet your premiums consistently and can continue to do so into retirement, it may be worth looking into.
A LIRP is essentially overfunding your policy, or investing amounts above your premium, to maximize your cash value on any loans made in the future. Instead of withdrawing from this account during retirement, you are essentially borrowing against the policy's cash value. This policy will continue to accumulate interest over the years, and since the money is not a withdrawal, technically, it is tax-free. You can then make up this "borrowed" money with continued investment into the LIRP and with accumulated interest.
The basics are this: by investing in a LIRP, you can then "borrow" funds from this account, which is tax-free, and use that as a source of income. Since this is a tax-free method, it can effectively move you to a lower tax bracket. Lowering your tax bracket means that any income, for example from social security, is taxed at a lower rate, saving you money during these years.
Why would I need a Life Insurance Retirement Plan?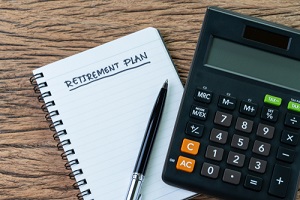 A LIRP is not for everyone. However, if you meet certain criteria, it may be worth considering adding to other retirement investing plans such as an IRA or 401(k). For example, a traditional IRA or 401(k) may not be enough for high-net-worth individuals to reach their retirement goals as they have limits on how much may be invested.
On the other hand, the benefit of a LIRP is that there is no limit—so if you are looking to invest more than what an IRA or 401(k) allows, you might consider investing in a LIRP instead.
The main benefits of investing in a LIRP are hedging, tax-free income, safety, long-term care and a tax-free death benefit. By investing in a LIRP, you are hedging against the rising taxes through your retirement years. Whereas some other retirement plans are drastically affected by this, a life insurance policy can never be taxed even when borrowed against.
This investment is also for your retirement's safety, particularly in an economic recession. Since this investment is cash value, it essentially has an interest floor of 0%. This means that even in the worst years of a recession, the value of your LIRP will not decrease. As a matter of fact your cash value will be credited by the company's annual dividend to further increase cash values.
Finally, we cannot forget that a LIRP is also an insurance policy that offers extensive death benefits and long-term care benefits. This protects not only you but any family members that may be affected by your sudden death or terminal illness.
Protect Your Future With a Life Insurance Plan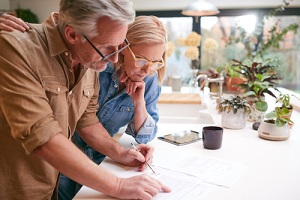 A life insurance retirement plan is certainly not for everyone, but if you are looking for ways to maximize your investments beyond the traditional retirement plans, it may be worth considering a LIRP.
If you have the means to sustain a whole life insurance policy through retirement and want to protect your money from any future economic downturns as well as provide for your family should anything happen, then it is worth considering investing in a life insurance retirement plan.
Matador Insurance can help you evaluate your options in just minutes, whether you're interested in learning more about life insurance retirement plans or determining what kind of coverage is suitable for you. Contact us online or request a consultation to address any questions or concerns you may have about a life insurance retirement plan today.