People choose life insurance retirement plans as a powerful alternative to traditional retirement methods. Life insurance, if properly funded, can provide a great tax-free source of income in retirement as a life insurance retirement plan, often called a LIRP.
If you're wondering how contributing to a life insurance plan helps with retirement, consider reaching out to Matador Insurance. Professionals can explain the intricacies of these policies with respect to your unique situation.
Your Life Insurance Plan Is Valuable
If you have whole life coverage or permanent insurance, your policy is valuable. A permanent life insurance policy will pay out a death benefit as long as payments have been made toward the plan. It will always pay out, and your beneficiaries will receive the amount outlined in the policy 100% of the time. Unlike permanent insurance, a term life policy doesn't guarantee a payout.
Term policies only pay a benefit if the insured person passes away during the period that the plan is active. This difference means that a permanent life insurance policy is guaranteed to return money. In contrast, a term policy is not, so a term policy doesn't have any real value on its own.
When you contribute to a permanent policy, you can pay more than the minimum each month. The extra money you pay contributes to a sort of savings account within your life insurance policy. This account has a real cash value that you can use to withdraw funds, or collateralize for a loan.
That process is the essence of a LIRP. The main benefits are that you receive this loan money tax-free because you've already paid taxes on the income used to pay for the policy, and you can access this money at any time, unlike other retirement options.
How To Price Your Life Insurance Plan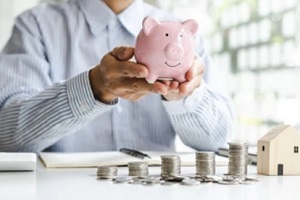 There are several factors that determine the value of a life insurance plan. Just like when you first established the life insurance policy, factors like your health, age, and medical history must be considered when evaluating a policy.
A very significant factor when finding the value of your LIRP is the face value of the policy. The face value is the agreed-upon benefit that the policy will pay upon the insured person's death. Because this value is guaranteed to be paid out, it makes up the bulk of the value of the life insurance policy.
Another major factor is the cash value. When more money is put into the account than required, some of that cash is put toward the policy's cash value. As this is a sum of money that the individual can access, it is also a portion of the total value of the LIRP.
Other Factors To Consider
The value of a policy can be affected positively and negatively; where the cash components provide a positive amount, other factors can act as negatives to lower the total value. Some of the other factors that have to be taken into consideration when determining the value of a life insurance plan are the premium payments.
Your payment history can have a positive impact if you've always paid your premiums, and a negative if you've been behind. Another significant factor in determining a plan's value is the insured person's health. If your health has worsened since you first established your life insurance policy, surprisingly, the value of your policy would likely increase.
This is because the benefit is linked to the insured person's death, so the benefit is more likely to be paid out sooner if the insured person is in poor health. Generally, as you age, or if you develop a life-threatening disease, the value of your life insurance policy increases for the same reason.
The Benefits Of Life Insurance Retirement Plans
There are some components that have more to do with the state of a person's policy that also factor into the value of the life insurance plan. For example, if you have taken out loans against your life insurance, it will lower the policy's value. This is due to the fact that the outstanding loan amount is paid first upon the death of the insured person.
Reach Out To Matador Insurance For More Info
Matador Insurance has the experience necessary to guarantee your success. When it comes to planning your retirement, there are several options available, and even if you've got an idea about where to start, taking the steps necessary to start can be challenging. If you've got questions about retirement options, get in touch with Matador Insurance.
A quick consultation can take you from confused to confident about your retirement. So reach out today for a free consultation, and take action to ensure the stability of your family's finances for years to come.