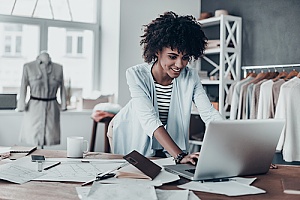 If you're a small business owner in the United States, you may be looking to apply for a Small Business Administration (SBA) loan to finance your daily business operations. However, during the process of underwriting and issuing SBA loans, it's critical for Certified Development Companies (CDCs) and lenders to verify that the proper insurance coverages are in place in order to shield each loan's collateral. These institutions also have the responsibility of considering whether certain coverages should be introduced to help mitigate risk and increase your likelihood of recovering from an SBA loan. One such type of coverage is life insurance.
Is Life Insurance Required for SBA Loans?
To secure an SBA loan for a business that is linked to an individual, you are required to purchase a life insurance policy. This is especially true if your business is a single-member LLC, a sole proprietorship, or any other type of company where the owner actively participates in routine business operations. If you have a 504 loan or a 7(a) loan that isn't completely secured by some form of collateral, the SBA will require you to carry life insurance for the principal of your loan. The collateral you choose for your loan will often determine the level of life insurance coverage you acquire.
Generally speaking, there are no subsidy recoupment fees tied to life insurance policies required for SBA loans. If the death of the insured (e.g. you or a co-owner of your business) does not substantially affect your business, at least some of the policy proceeds should be released, especially if they are:
Needed to conduct important business;
Necessary for preventing financial adversity; or
Based on your business's financial standing, you can guarantee that you will be able to repay your SBA loan in full.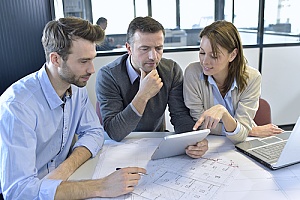 Your lender may also advise you to place your insurance policy proceeds in an escrow account to make sure you pay all policy premiums on time. It's also important to note that life insurance policies often have death benefits. As part of the contract a life insurance policy constitutes, these are payouts issued to your loved ones (children, spouse, etc.) or "beneficiaries" after you die. Death benefits can be paid out as either a lump-sum payment or as regular payments and aren't subject to income taxes. In cases involving life insurance for an SBA loan, your lender can be named as the primary beneficiary (special wording is typically used in this case). Your lender can guide you on how to do this.
Other types of insurance coverages the SBA requires for loans include hazard insurance (damage to property caused by events such as fires, storms, etc.), real estate insurance, personal property insurance, and flood insurance.
Speak To The Financial Consultants At Matador
Contact the professionals at Matador Insurance to learn more about life insurance for SBA loans. We offer high-quality insurance products, including life insurance policies and fixed annuities to help you plan for retirement and other future events. If you wish to apply for an SBA loan, our experienced agents understand exactly what type of situation you're in and can accordingly provide expert recommendations and solutions for your unique needs and goals. Reach out to Matador Insurance today by contacting us online for more information about our products or to request a quote.