Mortgage Protection Insurance in Cary, NC
If you are considering your Mortgage Protection Insurance options in Cary, NC, you are in the right place. Matador Insurance Services is a local insurance firm that has been helping Cary families and small business owners for the past 7 years. If you are interested in getting a quote or scheduling a consultation, look no further. We look forward to working with you and hope you find this article helpful.
Purchasing a home is a significant financial investment. Depending on the loan you choose, you may be agreeing to make payments for up to 30 years. But what happens to your house if you pass away or become unable to work? Mortgage protection insurance (MPI) can assist your family in covering your mortgage in certain circumstances, allowing you to prevent foreclosure if you are unable to work. Let's look at what MPI is, what it covers, and who would require coverage.
Mortgage Protection Insurance Quotes
*Under the Length of Coverage option, choose any of the Term options

What Is Mortgage Protection Insurance?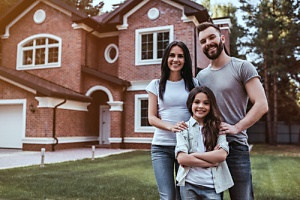 MPI is a form of life insurance policy that assists your family in paying off the mortgage if you, the policyholder or mortgage borrower, pass away, become disabled, or become ill before your loan is fully paid off. If you lose your job or become handicapped as a result of an accident, some MPI plans will cover you for a limited time. Because most policies only pay out when the insured dies, some companies refer to it as mortgage protection life insurance.
Key Differences and Similarities Between Mortgage Protection Insurance (MPI) and Private Mortgage Insurance (PMI)
The majority of mortgage protection insurance or MPI policies function similarly to regular life insurance policies. You pay the insurance company a monthly premium every month. This premium guarantees that your coverage is up to date and that you are protected. Your policy provider pays out a death benefit that covers the mortgage if you die, become disabled, or become ill.  The conditions of your policy specify the policy's death benefit or face amount and the number of monthly payments it will cover. Many policies provide that they will cover the remainder of the mortgage term, but this varies per insurer. Before purchasing a plan, you can browse around for plans and compare life insurance providers, just like you would with any other sort of insurance.
On the other hand, mortgage insurance, or PMI, varies from mortgage protection insurance in a few key respects.
Beneficiaries of the Policy
To begin with, the beneficiary of MPI coverage is the borrower(s) of the mortgage. Your beneficiary or family receives a tax-free lump sum of money if you die, as they would with a traditional life insurance policy, instead of sending the funds directly to your lender like with mortgage insurance or PMI. Because of this, an MPI policy can serve as a tailored life insurance policy that can address your family's immediate financial situation.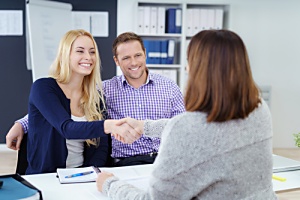 This is viewed positively by some surviving members of the homeowners. It can be difficult to plan for a large payout, but MPI ensures that the funds will be used to keep your family in their home. However, this implies that your family will be unable to rely on your insurance to cover other expenses.
Get prices on additional coverage if you're seeking insurance to cover bills other than your mortgage.
Insurance Premiums And Acceptance Rates
Second, MPI policies are certain to be accepted. The monthly cost of a term life insurance policy is determined by factors such as your health and age. With an MPI policy, you can skip the underwriting procedure because most policies don't need policyholders to submit a medical exam. If you're unwell or work in a dangerous or high-risk job, this can be quite beneficial. However, it also means that, for the same amount, the average MPI premium is more than a life insurance policy. This can entail paying more money for less coverage for persons in good health who work in low-risk occupations.
Regulations and Rules
The last distinction between MPI and PMI is the set of rules that must be followed. PMI insurance comes with a number of conditions that can alter your benefits. Most MPI policies, for example, have a condition stating that the balance of your death benefit would follow the amount of your mortgage. Your outstanding debt will decrease as you make payments on your loan for a longer period of time.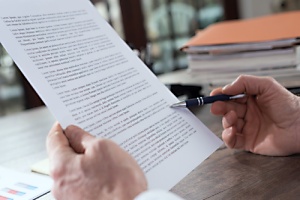 Many PMI companies also have rigid deadlines for purchasing policies. Most insurance providers require you to purchase your policy within 24 months of closing. Some firms, however, may enable you to purchase a policy up to 5 years after your loan closes. Your PMI provider may potentially refuse to cover you because of your age, as older homebuyers are more likely to obtain a settlement than younger ones.
Is Mortgage Protection Insurance Necessary?
MPI isn't a prerequisite for obtaining a mortgage. You can buy a property without paying MPI, regardless of the sort of loan you use. Though your lender may suggest mortgage protection insurance, the decision to purchase is entirely yours.
How Long Does Mortgage Protection Insurance Have To Be In Place?
If you purchase mortgage protection insurance, you will be required to pay monthly premiums for the duration of the policy. If you stop paying your premiums, your insurance company may cancel your benefits. You can terminate your policy at any moment, just like most other types of insurance. Keep in mind, though, that you will not receive any of the money you paid to your insurance provider if you cancel unless you choose a return of premium rider. A return of premium rider or ROP will pay back all your premiums if you outlive your policy plus interest.
Protect Your Mortgage With Matador
It's normal for a homeowner to want to take as many measures as possible against the unknowns of the future. If you have any questions or concerns regarding what you need to know about mortgage protection insurance, please don't hesitate to reach out to the helpful team at Matador Insurance, a Cary, NC agency, by contacting us online or requesting a consultation for more information on how to be prepared for any eventuality.
---
About Cary, NC
Cary is a town in Wake and Chatham counties in the U.S. state of North Carolina and is part of the Raleigh–Cary, NC Metropolitan Statistical Area. According to the 2020 Census, its population was 174,721, making it the seventh largest municipality in North Carolina, and the 148th largest in the United States.
ZIP Codes: 27511–27513, 27518, 27519
Population: 176,987
Area code: 919, 984
Founded: 1750