Term Life Insurance in Cary, NC
If you are considering your term life insurance options in Cary, NC, then you are in the right place. Matador Insurance Services is a local insurance firm that has been helping Cary families and small business owners for the past 7 years. If you are interested in getting a quote or scheduling a consultation, look no further. We look forward to working with you and hope you find this article helpful.
Term Life Insurance Quotes
What Is Term Life Insurance?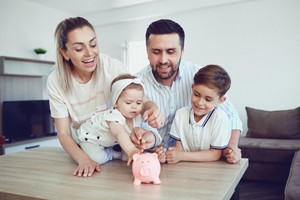 Term life insurance, also referred to as pure life insurance, is a type of life insurance that guarantees the payment of a specified death benefit in the event the insured person passes away within a specific time frame.
How Does Term Life Insurance Work?
The insurance provider determines your term life insurance rates by taking into account your age, gender, and health, as well as the value of the policy (the payout amount). In some circumstances, a medical exam could be necessary. The insurance company may inquire about your driving record, current medications, smoking habits, employment, hobbies, and family background.
The insurer will pay your beneficiaries the face value of the insurance if you pass away within the policy's term. Beneficiaries can use this cash benefit, which is often not taxed, to pay for items like funeral and medical costs, credit card debt, or mortgage debt. If the policy expires prior to your passing, there is no payout. After a term policy expires, you might be able to renew it, but your premiums will be revised based on your age.
Term life insurance doesn't really offer much aside from the guaranteed death benefit. Like with a full life insurance policy, there are no savings features. Term life insurance is typically the least expensive option because it only offers a death benefit and pays out for a short time.
Because the majority of term life insurance policies expire without providing a death benefit, the overall risk to the insurer is lower than that of a permanent life policy. Because there is less risk, insurers can offer their customers lower premiums as a result of the cost savings. Interest rates, the insurance company's financial stability, and state regulations all have an impact on premiums.
Types Of Term Life Insurance
The ideal term life insurance for you will depend on your individual needs among the many different types available.
Level-Premium or Level-Term Policies
These offer protection for a predetermined time period, typically between 10 and 30 years. Both the premium and the death benefit are fixed. This type of policy is standard among term policies as they are suitable for most people, given their protection throughout the life of the policy. 
Decreasing Term Policies
These insurance policies have an annual schedule that sees a reduction in the death benefit. The insurance policyholder pays a continuous, flat premium for the duration of the insurance. In order to match coverage to the decreasing principal of the mortgage, decreasing term policies are typically utilized in conjunction with mortgages. Once you've chosen the ideal coverage for you, research the firms you're considering to make sure you're getting the best term life insurance you can.
Yearly Renewable Term (YRT) Policies
Policies with an annual renewable term (YRT) have no specified term and can be renewed annually without the need to show proof of insurability. Age-related increases in premiums cause rates to fluctuate from year to year. Although there is no specified term, as people age, premiums might become unaffordable, making the coverage unattractive to many.
Convertible Term Policies
A convertible term life insurance policy gives you the best of both worlds, typically at no additional cost to you, depending on the insurance carrier. A convertible insurance policy allows you to convert your term policy at any time of the policy's life to a permanent policy. Now, you want to be especially mindful when choosing an insurance company to have term life insurance with. Some insurance companies do not have a permanent life insurance product that is aligned with the needs of the client down the road.
For example, if you have term insurance and want to convert your policy to a Whole Life Insurance plan, but the insurance company only has, for example, Universal Life as their permanent insurance option. Then you will have to decide to forfeit your term insurance and reapply for a whole life policy with the possibility of taking a medical exam elsewhere or converting to the Universal Life policy.
However, a convertible term insurance policy is crucial to policyholders considering we never know what life might throw at us and how our financial situation may change in the future. It is best always to have your options open with a convertible policy.
Riders
Return Of Premium
A return of premium rider is an added benefit to your life insurance policy that allows you to recoup all the life insurance premiums you have paid if you outlive your policy. So, if you have been paying life insurance premiums for 30 years for a term policy and you have a return of premium rider, then you are obligated to receive all those premiums back to you plus interest.
Interest is typically the par rate plus a few basis points, like two or three percent. This can be essentially beneficial considering only 5% of all term life insurance policies payout due to policyholders outliving their policy. This allows for thousands if not tens of thousands, of dollars to be brought back to you tax-free. You can use your refunded premiums to buy anything you like, such as a down payment on a car, a vacation, or added savings.
Accidental Death
An Accidental Death rider is an added benefit that essentially insures you against an accident-related death by adding additional coverage at a discount. For example, if you die from an accident like a car crash, the insurance company will provide your beneficiary additional cash on top of the death benefit or face amount of your policy. This rider is typically meant for those who have riskier lifestyles or job requirements.
Waiver Of Premium
A Waiver Of Premium rider waives your premium in the event you become disabled and cannot go back to work. This does come at an additional cost on average of $10-50 on top of your premium. This rider allows you to keep coverage and no longer pay any additional premiums for the life of the policy. Some riders even will convert your policy to a permanent plan and will require no additional premiums.
Accelerated Death Benefit
An accelerated Death Benefit rider will forward you a percentage of your death benefit in the event you have a chronic or terminal illness. Typically for a chronic illness, the insurance company will forward you 25% of your death benefit tax-free, no questions asked. In the event you have a terminal illness, your benefit can vary from each insurer but can go as high as 80% for some. This allows you to focus on spending time with your family and not on medical bills. These riders are also called living benefits since you can use them while still alive.
Term Life Insurance's Advantages
Term life insurance appeals to young families with kids. Parents might receive a lot of coverage for a relatively low price. The sizeable benefit could possibly assist in recouping lost income in the event of a parent's passing.
These policies are also excellent choices for people who simply need a small amount of life insurance for a short time. For instance, the policyholder might decide that their survivors won't need more financial support after the policy ends or that they'll have accumulated enough liquid assets to self-insure by then.
The Simplest Way to Safeguard Your Family
Are you looking for a trusted life insurance professional? With Matador Insurance, a Cary Life Insurance Agency, you can choose a life insurance policy that safeguards your loved ones while being suitable for you. You won't need a medical exam if you're in excellent health, and you can get coverage ranging from $50,000 to $5 million. To learn more about how you may obtain the best life insurance policies at the most competitive rates, get in touch with us online right away or schedule a consultation.
---
About Cary, NC
Cary is a town in Wake and Chatham counties in the U.S. state of North Carolina and is part of the Raleigh–Cary, NC Metropolitan Statistical Area. According to the 2020 Census, its population was 174,721, making it the seventh largest municipality in North Carolina, and the 148th largest in the United States.
ZIP Codes: 27511–27513, 27518, 27519
Population: 176,987
Area code: 919, 984
Founded: 1750