Final Expense Insurance in Raleigh, NC
If you are considering your Final Expense insurance options in Raleigh, NC, you are in the right place. Matador Insurance Services is a local insurance firm that has been helping Raleigh families and small business owners for the past 7 years. If you are interested in getting a quote or scheduling a consultation, look no further. We look forward to working with you and hope you find this article helpful.
Final Expense Insurance Quotes
*Under the Length of Coverage option, choose Final Expense

What Is Final Expense Insurance?
Final expense insurance is a type of permanent life insurance designed to help older people pay for funerals and other end-of-life expenses. Final expense life insurance, sometimes known as "funeral insurance" or "burial insurance," is designed to help loved ones pay for a funeral ceremony, burial or cremation, doctor or hospital bills, or other immediate expenses after a death. Final expense insurance, like other types of permanent insurance, will never expire as long as you pay your payments on time.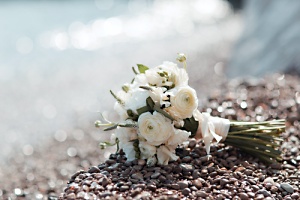 The premiums for a final expense policy are often lower than those for other types of life insurance, such as term or permanent insurance, because the coverage amounts are lower. In other circumstances, coverage levels can range from a few thousand dollars to $35,000. Final expense insurance is simple to obtain and does not require a medical checkup. If you're between the ages of 50 and 85, you may usually get approved for a policy in a matter of days.
What Is The Primary Function Of A Final Expense Insurance Policy?
Any coverage designed to help relieve the financial demands of your final farewell is included in the definition of final expense. Many of life's major expenses, such as paying off a house or preparing for a child's college tuition, are behind you as an older adult. However, there is one major cost to consider: your funeral. Today's average funeral costs more than $9,000, putting a financial strain on loved ones who are already grieving.
Insurance for final expenses can be beneficial. The money isn't tied to anything, so your family can use it to pay for things like:
A funeral
Cremation or burial
A gathering following the funeral
Funeral flowers, music, obituaries, and other arrangements
Medical expenses
Residential care in a nursing home or elsewhere
A savings account for the future of a child or grandchild
A memorial trip
A donation to a charity that means something to you or the person who has passed away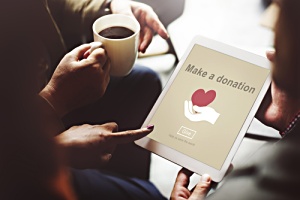 This sort of insurance is often an excellent alternative for people whose age or health make other types of coverage difficult to qualify for. While it is more expensive than term life insurance on a dollar-for-dollar basis, the smaller coverage limits make it more reasonable. If you lock in a premium, it stays the same for the duration of the policy, which is advantageous if you have a set budget. Once you've been accepted, you can't have your coverage canceled due to health difficulties, offering you and your family peace of mind.
Final expense insurance, like other types of permanent insurance, accrues cash value over time. You can borrow against that cash value or use it as collateral for a loan during your lifetime, offering you another way to pay for costs as they arise.
Final expense insurance provides guaranteed coverage and predictable premiums, backed by Matador Insurance's strong financial position. Your family can use the death benefit to pay for anything they want, including burial or funeral charges, medical bills, credit card debt, and so on.
Is Final Expense Insurance The Same As Burial Or Funeral Insurance?
"Burial insurance" or "funeral insurance" are other terms for final expenditure insurance. These names are frequently interchanged to refer to a sort of permanent life insurance designed to cover burial expenses.
Burial insurance coverage amounts are substantially smaller than standard permanent life insurance plans, and are designed to merely cover your funeral costs and related debts. It isn't intended to replace your salary, pay major bills, or serve as a retirement plan. In addition, unlike many other life insurance policies, last expense insurance does not require a medical assessment. To apply, you'll just have to answer a few health questions, and approval is quick and painless. Contact our knowledgeable staff at Matador Insurance by requesting a consultation or reaching out to us online to take care of all your final expense insurance needs.
The Simplest Way to Safeguard Your Family
Are you looking for a trusted life insurance professional? With Matador Insurance, a Raleigh, NC Life Insurance Agency, you can choose a life insurance policy that safeguards your loved ones while being suitable for you. You won't need a medical exam if you're in excellent health, and you can get coverage ranging from $50,000 to $5 million. To learn more about how you may obtain the best life insurance policies at the most competitive rates, get in touch with us online right away or schedule a consultation.
---
About Raleigh, NC
Raleigh is the capital city of North Carolina in Wake County. It's known for its universities, including North Carolina State University. The number of technology and scholarly institutions around Raleigh, Chapel Hill, and Durham make the area known as the Research Triangle. The North Carolina State Capitol is a 19th-century Greek Revival–style building with a statue of George Washington dressed as a Roman general in its rotunda.
County: Wake
Population: 469,124
Area code: Area codes 919 and 984
ZIP Codes: 276XX: 27601, 27603, 27604, 27605, 27606, 27607, 27608, 27609, 27610, 27612, 27613, 27614, 27615, 27616, 27617
Top Sights in Raleigh: North Carolina Museum of Art, North Carolina Museum of Natural Sciences, Pullen Park