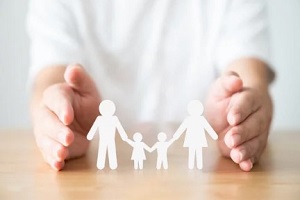 Indexed universal life insurance is an affordable way to keep many benefits of a whole life policy. Whole life policies are, just as they sound, life insurance policies that last until the insured person passes away.
These policies are generally more valuable than alternatives like term life insurance, but they have many upsides. Indexed policies are not as common as standard universal life insurance because they can be hard to understand. They're not simple, but that doesn't mean it isn't the right fit for you.
If you're not sure to begin, you're not alone. Life insurance is complicated, and you run a huge risk of not fully understanding your policy. If you think you need more clarity or are unsure if indexed universal life insurance is right for you, call Matador Insurance. With years of dedication to helping clients achieve their investment goals, Matador has the experience to help guide you through the process of finding out what you need, and helping you understand why.
Universal Life Insurance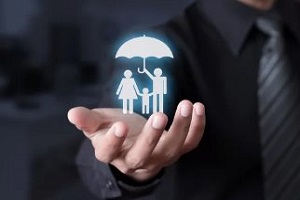 The cash value component is the most valuable part of a whole life policy. Each universal policy has a savings component that grows in a tax advantage saving account inside your policy. With a standard universal life insurance policy, you would see your payment premiums going toward that policy saving component, which will grow steadily with the market or a minimum interest rate set by the policy.
Indexed universal life insurance is similar to standard universal life insurance, as it has the same savings component, but an indexed policy provides more opportunity for growth. The IUL allows you to tie your investment to a common index, like the S&P 500 or DOW Jones, so you see growth in that index rather than the broader market. These policies also usually have maximum and minimums of return so that you wouldn't lose money in a bad year.
An indexed life insurance policy isn't the most aggressive investment strategy. Other types of policies, such as variable universal insurance policies, have a higher risk but generally also have a higher yield. The best investors can look at their portfolio and balance their policies with the other retirement and investment components the individual has to make the best-educated decision.
Flexible Premiums and IUL Coverage
Universal life insurance policies provide permanent protection with a cash value savings component, but many also offer certain flexibility that many appreciate. Most universal life insurance policies, including indexed universal life insurance, also provide financial flexibility by allowing the policyholder to increase or decrease the amount they want to pay in their premium.
Since the amount over the premium that the policyholder pays contributes to the policy's cash component, it's critical that the money going into the account be sufficient for the life insurance policy investment strategy being implemented.
The concept of paying above and beyond the premium for decades can seem daunting. As soon as a payment is missed, all the value you've generated and the security of the policy you've worked out with your investors goes into question.
One way to create a buffer for yourself, in case times get tough and you cannot make the same payments you were before, is to alter your premium. But, instead of having to make painful changes to your policy, like reducing your death benefit, it's best to plan ahead and expect the unexpected.
The important thing to consider with regard to indexed universal life insurance is that the investment strategy is aggressive. So it's important to continue to contribute to the cash value component. Although an investment floor safeguards your return at 0% (or sometimes higher), you still need to continue contributing money to the account, which means paying above the premium to ensure your cash value doesn't drop below a minimum threshold.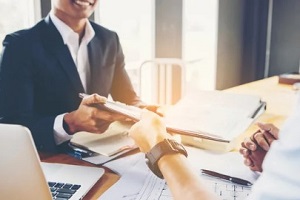 Matador Insurance has been here before. They've helped people from every walk of life find the investment and life insurance balance they need to feel secure. But without constant supervision and an investor's hand to monitor your policy, it's unlikely that you'd be able to successfully set up an indexed universal life insurance policy alone.
The benefits are clear: indexed universal life insurance is a great middle-ground for anyone who wants to get better returns than from a standard universal policy but isn't interested in the risks associated with a variable policy.
The fact is, the best way to set up your IUL is to get in touch with a professional. These complicated policies need work, and Matador is here to help. With years of growth oversight, they're ready to add your portfolio to the mix. Contact our expert team today to learn more.