Life insurance is a crucial policy for your family's well-being. It provides financial security to your family. If you die, your beneficiaries receive a payout from the insurance company. So, it's no wonder that almost 52% of Americans have life insurance coverage to ensure the financial security of their loved ones when they are gone.
Even cell phones have insurance these days, so why not get coverage for the most important thing of all – your life?
Choosing the correct type of coverage can be challenging. Here are the most beneficial and widely used life insurance policies to help understand how a life insurance policy works.
Term Life Insurance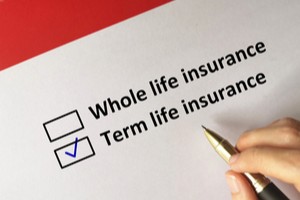 Term life insurance provides coverage for a specific time, ranging from 10 to 30 years. It is the most common and widely adopted life insurance because of its affordability and the length of coverage time.
When you want your family to be financially independent even after your death, term life insurance is a good option, acting as an alternative income source for beneficiaries and providing more extended coverage periods.
Term life insurance provides coverage only for a limited time, and after that, you have to renew the policy, which can be expensive.
Permanent Life Insurance
Permanent life insurance provides coverage for the entire duration of your life. The following are types of permanent life insurance:
Whole Life Insurance
Whole life insurance covers your entire lifespan, unlike term life insurance, which covers only a specified period. It also includes a cash value like other permanent life insurance policies, covering two items simultaneously:
Provides coverage for your entire life and pays your beneficiaries upon your death.
Includes an investment factor that provides guaranteed cash value that grows at a guaranteed rate.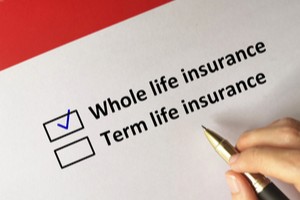 Premiums remain the same throughout the coverage period, and the whole life insurance policy also acts as an investment account. When you buy this type of policy, you pay premiums to the insurance company each month.
A small portion of that premium goes to your cash-value account, which grows throughout your life. However, a negative aspect of whole life insurance is that it is costly.
Universal Life Insurance
Universal life insurance is another version of whole insurance, but with different terms and conditions. Both have the same lifetime coverage and cash value component, but you can have adjustable premiums with universal life insurance.
Indexed Universal Life (IUL)
Indexed universal life insurance is the most popular type of universal life insurance. Depending on the stock market index (S&P 500), it offers guaranteed minimum or maximum returns on your cash-value account.
The positive aspect of universal life insurance is that you can reduce your monthly premiums within the insurance limit. Still, you have to pay a lot for the coverage later.
The negative aspect of universal life insurance is that your life circumstances can be changed. Any financial crisis can occur, and your financial needs may grow, affecting your later payments, which you reduced earlier.
Variable Life Insurance
Variable life insurance also offers lifetime coverage with cash value, but the policyholder has to select an investment sub-account in this type of insurance. Variable life insurance covers three aspects: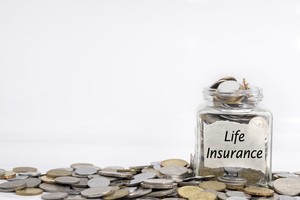 Provides lifetime coverage and payouts to beneficiaries when the policyholder dies.
Offers investment in mutual funds.
Selection of a savings account of the policyholder's choice.
Variable life insurance typically offers mutual funds investments and other investment options. But with this type of policy, you may lose money depending on investment market conditions.
Group Life Insurance
Companies usually buy group life insurance as part of their employee benefits program. Group life insurance is inexpensive or sometimes even free from the employer. It is evident by the name that it is for a group of people, not for individuals.
Companies receive discounts on group life insurance when they buy coverage in bulk for their employees. The downside of this insurance plan is that it can end with termination of employment. Besides, you can get more coverage with other insurance plans.
Final Expense Insurance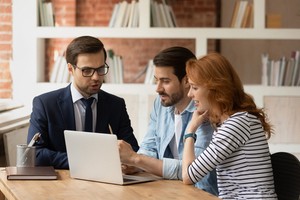 Final expense insurance is also known as burial or funeral insurance. This type of insurance has no significant financial benefits but it helps your family pay for the funeral.
Having funeral expenses covered allows your family or loved ones not to have to pay for your funeral expenses.
Consider a Life Insurance Policy at Matador
Different insurance policies provide various benefits to you. If you are looking for affordable pricing, term life insurance is ideal. If you don't want your insurance to expire and last for your entire life, consider a permanent life insurance plan. Matador Insurance offers flexible life insurance plans for those who need quality coverage and reliable services. Contact us today and book your consultation.