A person purchases insurance for various reasons, and there are several benefits to life insurance. However, it is fundamentally about ensuring financial stability for those you care about. If you die unexpectedly, your family receives money – and you receive the security that they will have resources to assist them in continuing their lives without you.
What Is the Significance of Life Insurance?
Purchasing life insurance safeguards your spouse and kids against potentially disastrous financial losses in the event of your death. It gives financial security, assists in debt repayment, meets living expenditures, and meets any emergency or funeral expenses.
Steps to Buy Insurance
The process of purchasing insurance are as follows:
Determine your objectives, the amount of insurance required to achieve them over time, and the amount you can afford to cover.
Discover which insurance plans can assist you in meeting your needs,
After weighing the initial premium payments, potential premium increases over time, any further death benefits, and any living benefits that may be used before death, select the type of coverage plan that best suits your needs.
Bear in mind that assistance from a financial specialist helps simplify this process. A financial specialist can assist you in understanding the distinctions between different types of insurance, calculate the amount of coverage you require, and present alternative options that may best meet your circumstances.
6 Top Life Insurance Benefits
Life insurance has a variety of benefits, including:
1. Debt Management
You do not want to burden your family with financial obligations during a crisis. Any outstanding debt, a mortgage, auto, personal, or credit card loan – will be covered if you get the appropriate life insurance policy.
2. A Forced Savings Tool
If you sign up for a standard or unit-linked plan, you pay a monthly premium greater than the cost of insurance. This additional money is being invested and gains cash value. This money can then be lent against the insurance or sold or used to generate revenue.
3. Financial Security for Dependants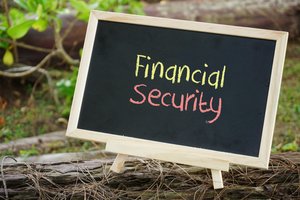 This is the most critical part of life insurance to consider. Even when you're gone, your family relies on you, and you definitely cannot let them down. Whether it's to replace lost income, pay for your child's education, or provide financial security for your spouse, life insurance may come to the rescue for your living dependents.
4. Covers Funeral Expenses
As of 2021, the average national expense of a funeral service that included a viewing and burial was $7,848.
Many Americans lack the resources necessary to handle even a $400 emergency bill, so paying for a funeral service can be a significant financial burden. If you have life insurance, your beneficiaries can utilize the proceeds to cover your funeral costs without diving into their own resources or taking out a loan.
Certain insurance companies provide last expense coverage. This insurance provides limited coverage and has relatively modest monthly rates.
5. Tax-Free Death Benefits
If you have life insurance and die during your policy term, your beneficiaries will get a lump sum death benefit. Life insurance payments are not taxed as income, and your heirs are not required to record the money on their tax returns.
6. Chronic and Terminal Illnesses Are Covered
Numerous life insurance providers offer endorsements, usually referred to as riders, which you can include in your policy to increase or decrease your coverage. Under some circumstances, an advanced rider enables you to access a portion or all of your death benefit. For instance, if you are admitted to a hospital and expected to live less than a year, you may be able to utilize your life insurance payout while still alive to pay for your treatment or other expenses.
Various Types of Life Insurance Benefits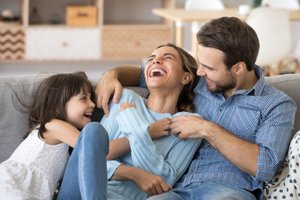 Life insurance is classified into two broad categories: term and permanent. You pay a fixed premium for a specified period (say ten years). If you die within that time, your beneficiaries receive a death benefit; but once the term expires, you must obtain new insurance or go without. Permanent life insurance offers coverage for the entire length of your life.
Term Life Insurance Benefits
Typically less expensive;
Relatively more straightforward;
Often converts to whole insurance at any point (but verify before purchase); and
Cancellation possible without incurring additional costs beyond the paid premiums.
Whole Life Insurance Benefits
Permanent life insurance; and
Contains a significant savings component known as cash value, which you can borrow against or withdraw and allows tax-advantaged estate planning benefits.
Reap the Benefits of Life Insurance Services
While life insurance can be a touchy subject, it can help ensure a more solid financial plan for your family's future in the event of an unexpected death. Regardless of your level of income, life insurance can help ensure that your dependents can make ends meet if you pass away. Additionally, life insurance may be less expensive than you believe.
Contacting an insurance professional at Matador Insurance can help you better understand the various forms of life insurance benefits. We will help you determine which coverage is best for you and your family.