Annuities in Raleigh, NC
If you are considering your Annuity options in Raleigh, NC, you are in the right place. Matador Insurance Services is a local insurance firm that has been helping Raleigh families and small business owners for the past 7 years. If you are interested in getting a quote or scheduling a consultation, look no further. We look forward to working with you and hope you find this article helpful.
If you're thinking about buying an annuity to offer a constant source of income in retirement, there are a few things you should know. An annuity can be a difficult concept to grasp. While the basic notion of an annuity is straightforward, the specifics of how it operates are frequently intricate. Thankfully, we're here to explain the fundamentals of how annuities work, so you can better comprehend them.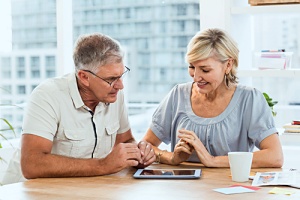 Annuities are a type of insurance that can reward you either a lump-sum payment or a regular income stream in the future. An annuity can be purchased with a single upfront payment or a series of payments to the insurance provider. The insurance company then provides you one lump sum payout or several installments over the course of your retirement.
Future payments are mostly determined by the type of annuity you select, the amount you pay for the annuity, and other considerations. So, what are annuities, and how do they work? Here are a few crucial points to keep in mind.
Different Kinds Of Annuities
Each type of annuity has its own set of features. Before deciding on an annuity, make sure you're familiar with the various varieties, their associated fees, and how annuities function. Riders, which can be connected to your annuity contract to provide you with additional possibilities, are sometimes available. Keep in mind that a rider will almost certainly cost you more.
---
Deferred Annuities
With deferred income annuities, the income stream is postponed. Instead of starting right away, your income stream can begin months or years after you purchase your annuity — this is known as the accumulation period because your annuity is earning interest. During the deferral period, you may be able to make additional contributions to boost your future income.
Learn about deferred annuities
Fixed Indexed Annuities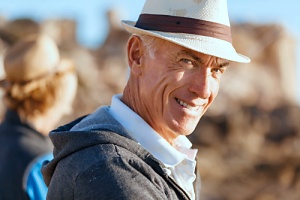 Indexed annuities combine the benefits of both fixed and variable annuities. In essence, indexed annuities can shield you from market declines, but you won't benefit as much if the market rises.
You can get a fixed amount of guaranteed income with an indexed annuity. However, a portion of your income will be based on the performance of an index, such as the S&P 500, which provides the opportunity for investment growth.
Learn about fixed index annuities
Multi Year Guaranteed Annuities
A multi-year guaranteed annuity, or MYGA, is a fixed annuity that guarantees a fixed interest rate for a set length of time, often three to ten years. A MYGA is suited for someone approaching retirement who seeks tax deferral and investment return assurance.
Learn about multi year guaranteed annuities
Annuity Rollovers
An IRA annuity is a type of qualifying annuity created by rolling over your individual retirement account (IRA) or 401(k) into one. You can do this through an insurance firm by placing your cash directly into the new annuity — tax-free — or by having your employer roll over your 401(k) into an IRA annuity.
Learn about annuity rollover options
Traditional Fixed Annuities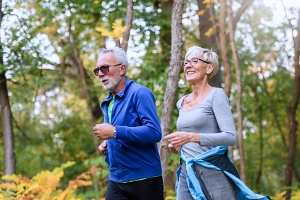 A fixed annuity is simple to understand. With it, the insurance company guarantees you a fixed rate of interest that is not subject to market fluctuations. Fixed annuities are divided into two categories:
Immediate fixed annuities often require you to pay a flat sum in exchange for a guaranteed stream of income for a specific length of time, which could stretch for the rest of your life depending on the terms of the contract. Payments are usually made right away.
Learn about traditional fixed annuities
Why You Should Consider An Annuity
Purchasing an annuity can provide you some peace of mind when it comes to your retirement income. In addition to any pensions or Social Security payments you may receive, an annuity can provide you with a steady stream of income in retirement.
You may not have to worry about running out of money in retirement if you choose an annuity that pays for the rest of your life, as long as the annuity can cover your expenses. These assurances can help you figure out how much money you'll need to retire comfortably. Annuities can be complicated, and they may not be right for everyone or every scenario, so think about why you might not want to acquire one.
Contact Matador To Explore Your Annuity Options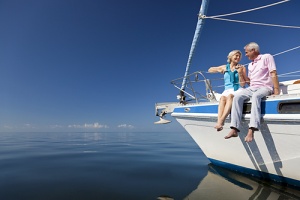 With this information, you and possibly a financial consultant can decide whether to purchase an annuity. To determine if an annuity (and what kind of annuity) is right for you, you'll need to consider your unique position, preferences, and risk tolerance.
If you do decide to buy an annuity, be sure you know what you're getting into. This involves seeking assistance from a knowledgeable professional. When you are ready to proceed, our helpful and highly trained staff at Matador Insurance is more than happy to assist you and answer any questions or concerns you may have. Reach out to Matador Insurance Services by contacting us online or requesting a consultation to get started today.
---
About Raleigh, NC
Raleigh is the capital city of North Carolina in Wake County. It's known for its universities, including North Carolina State University. The number of technology and scholarly institutions around Raleigh, Chapel Hill, and Durham make the area known as the Research Triangle. The North Carolina State Capitol is a 19th-century Greek Revival–style building with a statue of George Washington dressed as a Roman general in its rotunda.
County: Wake
Population: 469,124
Area code: Area codes 919 and 984
ZIP Codes: 276XX: 27601, 27603, 27604, 27605, 27606, 27607, 27608, 27609, 27610, 27612, 27613, 27614, 27615, 27616, 27617
Top Sights in Raleigh: North Carolina Museum of Art, North Carolina Museum of Natural Sciences, Pullen Park