Fixed Indexed Annuity in Raleigh, NC
If you are considering your fixed indexed annuity options in Raleigh, NC, you are in the right place. Matador Insurance Services is a local insurance firm that has been helping Raleigh families and small business owners for the past 7 years. If you are interested in looking over options or scheduling a consultation, look no further. We look forward to working with you and hope you find this article helpful.
A fixed index annuity is a type of insurance contract that pays you a predetermined amount of money when you retire. Your payments are based on the performance of a stock market index, such as the S&P 500 or the Dow Jones Industrial Average, with a fixed index annuity. Unlike investing directly in the stock market, you are normally shielded from losses; nevertheless, your total returns may be limited, and your contract may impose additional fees.
What Is A Fixed Index Annuity?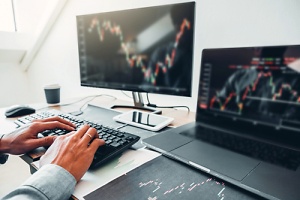 A fixed index annuity is a type of annuity that makes consistent payments based on the performance of an underlying index. Fixed index annuities may track the S&P 500, Nasdaq, Russell 2000, or Hang Seng, and offer some of the benefits of index funds. Fixed index annuities, unlike index funds, are normally covered against principal loss. This means that the money you invest into a fixed index annuity will not be lost.
This loss protection, on the other hand, comes at a price. You will not receive the market index's precise return. The annuity, on the other hand, will limit both your prospective earnings and losses. Although investing in a fixed annuity is more involved than investing in an index fund, this system makes an indexed annuity safer than investing directly in the market.
How to Invest in a Fixed Index Annuity
To create a fixed index annuity, you must first purchase the contract. You have the option of making a single payment, transferring funds from a retirement account, or making multiple payments over time. You then instruct the annuity business on how to invest the funds. You can put all of your money in one index or spread it out over many. The performance of the market indices you chose determines your returns.
Annuity Returns with a Fixed Index
A fixed index annuity will very certainly limit both your annual gains and losses. The following are some of the most popular components for limiting gains or losses: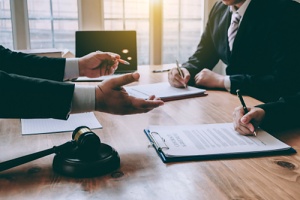 Loss Ceiling. Even if the market has a terrible year, a fixed index annuity may help you minimize your losses. In a downturn, it's normal for the floor to be 0%, so in the worst-case scenario, you'll just break even.
Minimum Profit. A fixed index annuity may pay a small guaranteed interest rate or return, ensuring that you get money regardless of how the market index performs.
Return Cap. Your annuity company may potentially establish a gain restriction for you. It might suggest, for example, that no matter how high the index returns, the highest your balance can increase in a good year is 5%.
Participation Rate. Your annuity firm may opt to set a participation rate to limit your gains. The participation rate refers to the proportion of your money that is eligible to earn market returns. If the participation rate is 50%, for example, you'll get half of the index's returns. If the market index returns 8%, your account balance will only grow by 4%.
Adjusted Value. An adjusted value approach could be used to safeguard your fixed index annuity against losses. This means that the annuity business will change the minimum value of your contract based on the profits you've previously received on a regular basis. This secures your gains and prevents you from falling below this level.
Fees for Spreads, Margins, and Assets. Each year, your annuity firm may charge a spread/margin/asset fee from your return. If their cost is 3% and your return is 8%, you will only see a 5% increase in your money.
One or more of these elements may be included in a fixed index annuity contract. Make sure to read a contract carefully to understand how your gains and losses will be regulated.
Is A Fixed Index Annuity Right For You?
The fixed index annuity could be a decent compromise if you're investing for the medium or long term and want some market exposure with minimal risk. Your potential long-term return is higher than if you put all of your money into a guaranteed account, such as a fixed annuity or a CD. At the same time, you don't have to be concerned about a significant market decline.
These guarantees come at a price, so consider the balance between the gains limitations and the annuity fees. Furthermore, these contracts can be difficult to comprehend. Before purchasing a fixed index annuity, you may want to consult with a financial counselor at Matador Insurance to have all of your questions and concerns addressed properly and timely. Reach out to us by filling out our contact form or requesting a consultation online to learn more.
---
About Raleigh, NC
Raleigh is the capital city of North Carolina in Wake County. It's known for its universities, including North Carolina State University. The number of technology and scholarly institutions around Raleigh, Chapel Hill, and Durham make the area known as the Research Triangle. The North Carolina State Capitol is a 19th-century Greek Revival–style building with a statue of George Washington dressed as a Roman general in its rotunda.
County: Wake
Population: 469,124
Area code: Area codes 919 and 984
ZIP Codes: 276XX: 27601, 27603, 27604, 27605, 27606, 27607, 27608, 27609, 27610, 27612, 27613, 27614, 27615, 27616, 27617
Top Sights in Raleigh: North Carolina Museum of Art, North Carolina Museum of Natural Sciences, Pullen Park