Indexed Universal Life in Durham, NC
If you are considering your Indexed Universal Life insurance options in Durham, NC, you are in the right place. Matador Insurance Services is a local insurance firm that has been helping Durham families and small business owners for the past 7 years. If you are interested in getting a quote or scheduling a consultation, look no further. We look forward to working with you and hope you find this article helpful.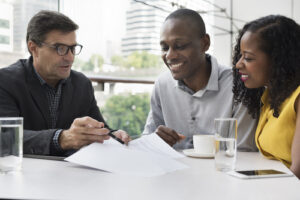 Would you take advantage of the flexibility of changeable life insurance premiums and face value, as well as the possibility to boost cash value? What if you could receive this without the downside risk that comes with investing in the stock market? With an indexed universal life (IUL) insurance policy, you can do all of this. These policies aren't for everyone, so keep reading to see whether you're a good fit for this mix of flexibility and investment growth.
What Is Indexed Universal Life (IUL) Insurance?
Universal life (UL) insurance comes in a variety of flavors, from fixed-rate models to variable-rate models in which you can invest in a variety of equity accounts. The owner of index universal life (IUL) insurance can assign cash value amounts to either a fixed or equity index account. The Nasdaq-100 and the S&P 500 are just a few of the well-known indices available. Because no money is invested in equity positions, IUL insurance policies are more volatile than fixed ULs, but they are less dangerous than variable UL insurance policies.
IUL insurance policies allow you to save for retirement while still receiving a death benefit. IULs can be used as key person insurance for business owners, premium financing plans, or estate-planning vehicles by those who need permanent life insurance but want to take advantage of probable capital accumulation via an equity index. IULs are advanced life insurance policies in the sense that they can be difficult to describe and comprehend.
How Does IUL Work?
When a premium is paid, a percentage of it goes toward the cost of insurance based on the insured's life expectancy. The remainder is added to the cash value after any fees have been paid. Interest is credited to the total amount of cash worth depending on growth in an equity index (but it is not directly invested in the stock market).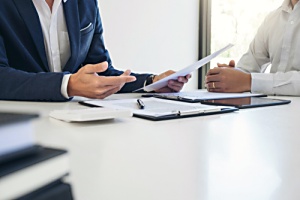 Some insurance allows policyholders to choose from a variety of indices. In most cases, IULs come with a guaranteed minimum fixed interest rate and a selection of indices. Policyholders have the option of allocating a percentage to the fixed and indexed accounts.
The specified index's value is recorded at the start of the month and compared to the value at the conclusion of the month. If the index rises during the month, the cash value is increased by the interest. On a monthly or annual basis, the index gains are credited back to the insurance.
For example, if the index increased by 6% from the beginning to the end of June, the 6% is multiplied by the cash value of the index. The interest earned is added to the cash value. Some policies assess index gains as the sum of the changes over a given time period, while others use an average of daily increases over a month. If the index falls instead of rising, the cash account receives no interest.
The policy is credited with the index's profits based on a percentage rate known as the "participation rate." The insurance company determines the rate, which might range from 25 percent to more than 100 percent. For example, if the gain is 6%, the participation rate is 50%, and the current cash value total is $10,000, the cash value is increased by $300 (6 percent x 50% x $10,000 = $300). The index interest is normally credited to cash accumulations once a year or once every five years in IUL policies.
IUL Insurance Benefits
Cheap Premiums: Because the risk is borne by the policyholder, the premiums are low.
Accumulation of Cash Value: Amounts credited to the cash value grow tax-free. The cash value of the policy can be used to pay insurance premiums, allowing the policyholder to decrease or eliminate out-of-pocket costs.
Flexibility: The amount risked in indexed accounts is controlled by the policyholder, and the death benefit amounts can be changed as needed. Most IUL plans have a variety of optional riders, such as death benefit and no-lapse assurances.
Death Benefit: This benefit is permanent, exempt from income and death taxes, and does not require probate.
Less Risk: Because the policy is not invested directly in the stock market, it is less risky.
Easier Distribution: Regardless of a person's age, the cash value of IUL insurance coverage can be retrieved at any time without penalty. Annual contributions are not restricted in IUL insurance contracts.
IUL Insurance Drawbacks
Accumulation Percentage Caps: Insurance companies will sometimes set a maximum participation rate that is less than 100%.
Preferable for Larger Face Amounts: Smaller face values don't offer much of a benefit over standard UL insurance plans.
Based Upon Equity Index: When a cash value is based on a stock index, no interest is credited to the cash value if the index falls. Some policies provide a low fixed rate for a longer length of time. Market indexes serve as a performance benchmark for investment vehicles. Typically, their purpose is to outperform the index. The purpose of IUL is to profit from higher index fluctuations.
---
Go Over Your IUL Options With Matador Insurance Today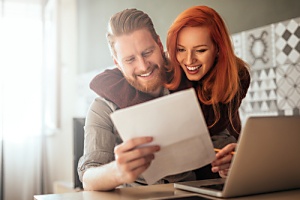 IUL insurance policies, while not for everyone, are a feasible alternative for those who want the security of a fixed universal life policy with the interest-earning potential of a variable policy.
Do you want life insurance that rewards you for your choices in life? Matador Insurance can help you select a life insurance plan that fits your needs and protects your loved ones. To get started, contact us online or request a consultation to learn more about how you can get the greatest life insurance plans at the best pricing.
---
About Durham, NC
Durham is a city in North Carolina. It's part of the Research Triangle Region, known for its technology companies and scholarly institutions. On the Duke University campus are the neo-Gothic Duke Chapel and the Nasher Museum of Art, with work by contemporary artists like Christian Marclay and Ai Weiwei. The Museum of Life + Science has hands-on exhibits, a butterfly house, and wildlife habitats for bears and lemurs.
ZIP codes: 27701, 27702, 27703, 27704, 27705, 27706, 27707, 27708, 27709, 27710, 27711, 27712, 27713, 27715, 27717, 27722
Population: 285,527 (2021)
Area code: Area codes 919 and 984