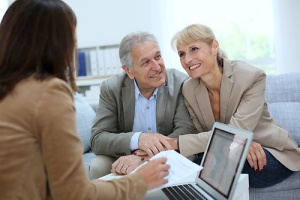 Life Insurance in Durham, NC
If you are considering your Life Insurance options in Durham, NC, you are in the right place. Matador Insurance Services is a local insurance firm that has been helping Durham families and small business owners for the past 7 years. If you are interested in getting a quote or scheduling a consultation, look no further. We look forward to working with you and hope you find this article helpful.
Matador Insurance Services connects you with life insurance specialists who have the functional knowledge to satisfy your needs. Traditional insurance consulting businesses are a proven option to our network of experienced specialists. Our team provides life insurance consulting expertise on-demand as a timely and cost-effective solution based on our insurance industry experience and relationships at work.
Our insurance professionals have the hands-on product line experience and market reputation needed to serve important project demands quickly. Matador provides families with consulting services to ensure they are selecting the right policy to fit their needs and are getting the most value out of their life insurance.
Life Insurance Quotes
Life Insurance Policies We Provide And Consult On
Matador Insurance Services' life insurance consulting teams apply their expertise in insurance strategy and advanced analytics to help clients obtain and maintain ideal policies. We work with families from the minute they call to help them reach a solution that provides the most long-term value and return.
---
Final Expense Insurance
Final expense life insurance, sometimes known as "funeral insurance" or "burial insurance," is designed to help loved ones pay for a funeral ceremony, burial or cremation, doctor or hospital bills, or other immediate expenses after a death.
Learn about final expense insurance
Indexed Universal Life Insurance
Indexed universal life insurance is a type of permanent life insurance that contains both a cash value and a death benefit component. Your cash value account can receive interest depending on a stock market index that your insurer chooses, such as the S&P 500 or the Nasdaq Composite.
Learn about indexed universal life insurance
Life Insurance Retirement Plans
A life insurance retirement plan is a long-term life insurance policy with a cash value component that can be used to help pay for retirement. LIRPs are similar to Roth IRAs in that you don't pay taxes on withdrawals after the age of 5912, and capital gains are tax-deferred.
Learn about life insurance retirement plans
Mortgage Protection Insurance
Mortgage protection insurance (MPI) is a sort of life insurance that pays off your mortgage if you die, and some plans also cover mortgage payments if you become handicapped (typically for a limited time).
Learn about mortgage protection insurance
Term Life Insurance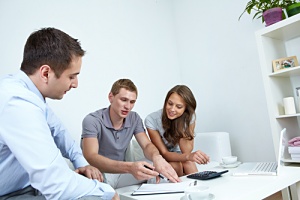 If the policyholder dies within the specified term period, term life insurance assured payment of a stipulated death benefit. Term lengths can range from a year to 30 years. Importantly, unless the policyholder dies within the term, term life insurance contracts have no cash value. Term life insurance, on the other hand, may be less expensive than other types of life insurance, such as whole life insurance.
Learn about term life insurance
Universal Life Insurance
You pay a monthly charge for universal life insurance that is split into two parts: one for life insurance and the other for savings and investments. It's designed to be more flexible by allowing you, the policyholder, to select a premium amount from a set of options.
Learn about universal life insurance
Whole Life Insurance
Whole life insurance is a long-term investment that grows in value over time. The insurance stays valid for the rest of the policyholder's life as long as the premiums are paid, and beneficiaries will get a predetermined death benefit if the insured dies.
Learn about whole life insurance
---
Get Started With Matador Insurance
Matador Insurance combines the knowledge and breadth of a modern insurance agency with the friendliness and support of a traditional agency to deliver tailored life insurance policy. Regardless of what you are looking to attain in your life insurance plan, we can successfully guide you through your options in a seamless and stress-free manner. Reach out by contacting us online or requesting a consultation to get started today.
---
About Durham, NC
Durham is a city in North Carolina. It's part of the Research Triangle Region, known for its technology companies and scholarly institutions. On the Duke University campus are the neo-Gothic Duke Chapel and the Nasher Museum of Art, with work by contemporary artists like Christian Marclay and Ai Weiwei. The Museum of Life + Science has hands-on exhibits, a butterfly house, and wildlife habitats for bears and lemurs.
ZIP codes: 27701, 27702, 27703, 27704, 27705, 27706, 27707, 27708, 27709, 27710, 27711, 27712, 27713, 27715, 27717, 27722
Population: 285,527 (2021)
Area code: Area codes 919 and 984