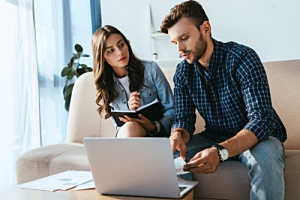 Universal Life Insurance in Durham, NC
If you are considering your Universal Life insurance options in Durham, NC, you are in the right place. Matador Insurance Services is a local insurance firm that has been helping Durham families and small business owners for the past 7 years. If you are interested in getting a quote or scheduling a consultation, look no further. We look forward to working with you and hope you find this article helpful.
Universal life insurance is a particular sort of permanent life insurance. With a universal life policy, the insured individual is protected for the rest of their life as long as they pay their premiums and follow the policy's other criteria.
Universal life insurance, like many other permanent life insurance policies, combines a savings component (known as "cash value") with everlasting protection. The death benefit of your policy is paid out to your beneficiaries after you die. Continue reading to learn more about universal life insurance's advantages.
Universal Life Insurance has Many Benefits
Universal life insurance offers a few additional benefits in addition to lifelong protection:
You can take money out of the policy or borrow against the cash value
Interest is paid on your cash value
When it comes to premiums, you have a lot of options
The death benefit can be changed
Withdraw funds or take out a loan against them
A portion of each payment you make on a universal life insurance policy goes toward paying the death benefit. Another portion is used to increase the cash value of the insurance. After some time has passed and money has been collected, you may be able to withdraw or borrow against the policy's cash value (the available amount will vary by company).
The restrictions governing how and when you can do this differ depending on the insurance company and policy. However, you should be aware that doing so may diminish your death benefit, result in tax consequences, or even cause your policy to lapse.
Earn Interest on the Cash Value of Your Policy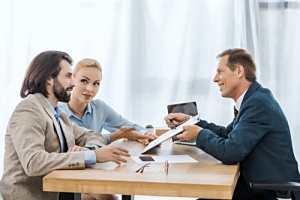 According to the Insurance Information Institute, the cash value of a universal life policy receives interest at current money market rates (III). Of course, it's vital to keep in mind that interest rates fluctuate with the market, which means the interest you receive may decrease. However, some organizations provide insurance against this by providing a policy with a minimum performance guarantee.
Premiums and Flexibility
According to the III, if the cash worth of your account can meet the expenditures, you may be able to reduce or cease paying your universal life policy premiums for a period of time. If money is tight, and you're looking for ways to cut your monthly expenditures, this can be useful. However, the III warns that there may be negative implications as well. If you utilize the account's cash value to pay for premiums, for example, your coverage may expire.
Bear in mind that you should continue to pay premiums in order for your policy to remain in effect. Your policy will lapse if you do not pay your premiums (meaning you no longer have coverage). If you can't pay your premium on time, your insurer may grant you a grace period, which gives you a set amount of time to make up for a missed payment before your coverage expires.
A universal life policy's flexibility also extends to the death benefit. You may choose to increase the amount paid out upon your death at some point. According to the III, certain insurance companies allow this as long as you pass a medical exam. Similarly, you may decide to limit the death benefit in order to lower the policy's cost. Keep in mind that increasing the policy's death benefit may result in a higher premium.
What's the Difference Between Whole Life and Universal Life Insurance?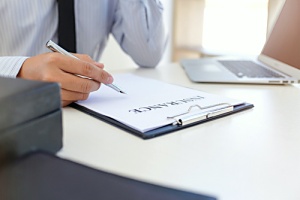 You may be able to change your premiums and death benefit over time with a universal life insurance policy to meet your needs. The premiums and death benefit of a whole life insurance policy are fixed for the length of the policy.
Who is Universal Life Insurance For?
The III provides the following criteria for determining if permanent life insurance, such as universal life, is best for you:
If you want coverage that will last the rest of your life.
Universal life offers a death benefit to your beneficiaries regardless of when you die if you pay your premiums on time.
You want to save for the future.
Universal life may be a good option for you if you want to grow tax-deferred savings and don't plan to use them for a long time, according to the III. A universal life policy's cash value option may be available for you to withdraw or borrow against in an emergency.
To fully understand your life insurance alternatives, it's a good idea to speak with a local insurance agent. Our helpful team at Matador Insurance can assist you in reviewing your current situation as well as your long-term goals in order to help you select a policy that is appropriate for you and your family. Contact us today by reaching out online or requesting a consultation to learn more.
---
About Durham, NC
Durham is a city in North Carolina. It's part of the Research Triangle Region, known for its technology companies and scholarly institutions. On the Duke University campus are the neo-Gothic Duke Chapel and the Nasher Museum of Art, with work by contemporary artists like Christian Marclay and Ai Weiwei. The Museum of Life + Science has hands-on exhibits, a butterfly house, and wildlife habitats for bears and lemurs.
ZIP codes: 27701, 27702, 27703, 27704, 27705, 27706, 27707, 27708, 27709, 27710, 27711, 27712, 27713, 27715, 27717, 27722
Population: 285,527 (2021)
Area code: Area codes 919 and 984