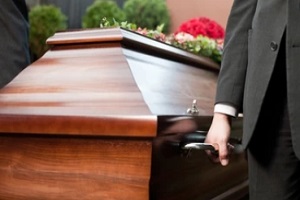 Final expense insurance is a type of permanent life insurance policy that helps your loved ones cover any costs related to your funeral, burial, and other expenses incurred after you die. It is sometimes also called "burial insurance."
Like all permanent insurance policies, final expense insurance never expires if you continue to pay the premiums monthly or annually. The final expense insurance covers the cost of burial, cremation, or any medical or doctor bills after the death.
Final Expense Insurance Policy for Senior Citizens
Senior citizens who no longer need regular life insurance to cover their expenses can benefit from final expense insurance. This type of insurance does not need a physical or medical exam, and it is valid for those aged 100 or even more.
In some cases, the final expense insurance has a waiting period in which the insurance can't be enforced. It becomes effective after paying some premiums and waiting for a specified time. Before buying the insurance, compare it to at least three to four insurance providers.
What Final Expense Insurance Covers
Final expense insurance costs depend on how old you are when you sign up for the coverage. The older you are, the higher premiums you have to pay. Statistically, insurance companies take more risk for older people because they are closer to death.
Anyone who buys final expense insurance at a younger age, such as around 40 or 45, pays fewer premiums than an older person.
The simple fact is that this type of insurance is for your own peace of mind. It is also a relief for many people to know that their loved ones don't have to bear the finances and can have death benefits. Final expense insurance helps your family to pay for the following costs.
Cremation Or Burial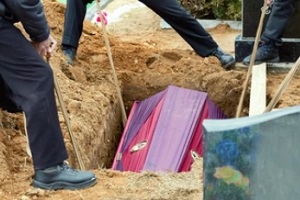 National Funeral Directors Association (NFDA) has estimated the average burial expense to be $7,848, while cremations can cost upwards of $7,000. However, this cost can vary from state to state. Having final expense insurance is more affordable than term or whole life insurance.
The cost also covers the expense of burial plots for caskets. The price range of burial plots can range from $500 to $5000, and for cremation, it can vary anywhere between $300 to $2500, which is a considerable cost.
Funeral Service
Hiring a funeral service provider also costs a good amount of money. The services include preparation for the funeral, a funeral home, wake, and other events. Basic service fees can cost more than $2000. It is an excellent investment to invest in final expense insurance to have a funeral service that the insurance already covers at your death.
Caskets
The benefit of final expense insurance covers many majors and minor expenses. Coffins and caskets can range from $900 to $10,000, and this amount is covered with final expense insurance.
Funeral Reception Cost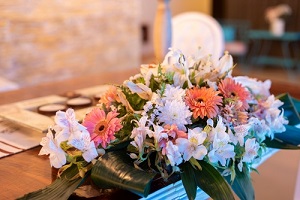 A funeral reception is a way to remember the life of the lost loved one. It is indeed a beautiful ceremony to honor the departed soul. A funeral reception is a post-funeral event where family, friends, and other people come to share memories and remember the deceased.
The funeral cost varies with the number of guests, food, venue, and other minor factors. This cost is taken care of if you have final expense insurance.
Obituary, Flowers, and Other Minor Expenses
Things like flower bouquets and casket spray don't seem much of a value, but in reality, they can cost from $200 to $800, and a simple obituary can cost around $200 to $500. These small amounts, when collectively estimated, become one big chunk of money. Final expense insurance covers the minor finances related to burial.
Medical Bills
One of the enormous financial burdens for a US citizen is medical and hospital bills. There can be some leftover expenses and liabilities which you had to pay, but now your family can cover the end of the line and leftover expenses with this money.
Funeral Transport Expense
A hearse can cost $150 to $400 to rent for a funeral, and it is a necessary expense. With this insurance, you can rest assured that your family doesn't have to muster up that kind of money.
How To Determine If Final Expense Insurance Is Right For You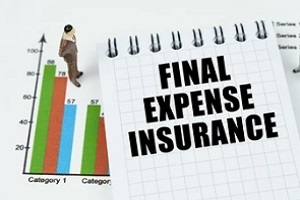 Suppose you are near your retirement age and want to get the last costs of your life taken care of for your family. Then final expense insurance is the right choice for you because you leave your loved ones with no worries and with no debt.
If you have more significant expenses to cover, you should go for more comprehensive insurance plans like term life insurance or whole life insurance.
Get Assistance From Matador Insurance Services
Matador Insurance Services is a leading life insurance company in the United States. We have the best plans for your retirement and final expense insurance to leave you and your loved ones in comfort. Contact us online to get a quote today.