Death isn't the most pleasant thing to think about. And when you're in the process of buying a home, it's probably one of the last things on your mind. But if something happens and you die before you've paid off your mortgage, your loved ones will be left to deal with their grief and any unpaid debts.
Mortgage protection insurance (MPI) is designed to help pay off your mortgage in the event of your death, so you don't leave your loved ones with that burden. Matador Insurance offers mortgage protection insurance policies to our clients.
What Is Mortgage Protection Insurance?
Mortgage protection insurance is a type of life insurance that helps protect your home if you die. It pays the mortgage off so your loved ones can avoid selling the house after you die. How it works is pretty straightforward: you pay a monthly premium, and if you die while the policy is in force, the insurance company pays out the death benefit to cover the cost of your mortgage.
Is Mortgage Protection Insurance Required?
Mortgage protection insurance is not required by law, but it's a good idea to have it anyway. If something happens to you and your family has to sell the home, they'll likely get less money in return than if they had the mortgage paid off.
MPI Vs. PMI or MI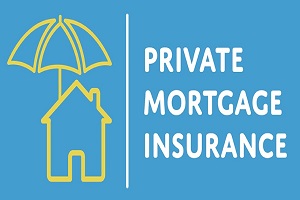 MPI is a type of credit life insurance that pays the lender instead of your beneficiaries, but you aren't required to purchase it.
PMI is private mortgage insurance that protects the lender in case of default, but it's not the same as MPI. It is required by specific lenders if you put down less than 20% on a home.
It's important to know that you may be paying for Mortgage Protection Insurance (MPI) and Private Mortgage Insurance (PMI) if you have a conventional loan and your down payment is less than 20%. Ask Matador Insurance about this so there are no surprises.
Life Insurance Vs. Mortgage Protection
Life insurance is different from mortgage protection insurance in a few ways.
Beneficiaries
With an MPI policy, the mortgage company is typically the beneficiary, not your family. If you die, they will get money from the policy instead of your loved ones receiving a lump sum like they would with term life insurance. Your beneficiaries can do what they want with the payout from a term life insurance policy when it comes to them as a lump sum.
Some people like MPI because saving a large sum of money can be challenging. Moreover, with an MPI policy, you're guaranteed that the insurance company will help pay to keep your family in your home. But, of course, you cannot use this policy for other things, such as funeral expenses or property taxes.
Coverage Amounts
Mortgage protection insurance only covers the amount of your mortgage, while life insurance can cover much more. For example, if you have a $250,000 mortgage and a $500,000 life insurance policy, your family would only receive $250,000 if you died. Instead, they could use the other $250,000 from the life insurance policy for funeral expenses or living costs.
Acceptance Rates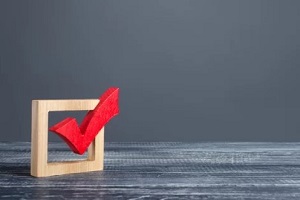 Mortgage protection insurance is easier to qualify for because the underwriting process is not as stringent. For example, you don't have to take a medical exam to get an MPI policy. The insurance company will still look at your health history and smoking status, but they're mainly concerned with whether or not you have a job.
On the other hand, life insurance companies are more concerned with your overall health because they're looking to predict how long you're likely to live. So they'll look at your family health history, any chronic conditions you have, and whether or not you smoke.
Policy Length
Mortgage protection insurance policies are usually only in force for as long as you have a mortgage, whole life insurance policies can last much longer. The reason for this is that the primary purpose of MPI is to make sure your family doesn't have to sell the home if you die. Once your mortgage is paid off, they won't need the policy anymore. On the other hand, life insurance can help your family financially in the long term.
Rules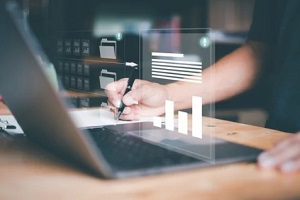 The final distinction between MPI and more traditional life insurance is the number of regulations associated with an MPI policy. For example, many MPI policies contain a clause that states that the amount included in your death benefit will fluctuate based on your mortgage payments. In other words, your death benefits become less valuable as you progress in paying off loans. Life insurance policies do not typically follow this same trend.
Not only that, but many MPI companies have tight rules about when you can purchase a policy. For example, most businesses demand that customers buy their insurance policy within 24 months after they close.
Five years after closing might be pushing it for some companies. Your MPI company could also flat-out refuse to sell you a policy because of your age—older home buyers are more likely than younger buyers to get payouts from their policies due to longevity.
Choosing The Right Protection
Mortgage protection insurance is a great way to give your loved one peace of mind if something happens to you and you can no longer readily pay your mortgage.
Matador Insurance can help you find the right policy for your needs. So if you're ready to protect your home correctly, contact us today.