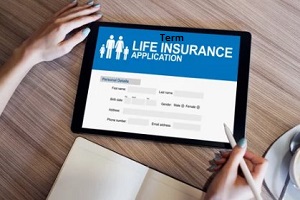 Allison is a working mother of four. She's married to John, who stays at home with their children while she works and provides for the family.
One day, Allison gets in a severe car accident when she is only 38 years old, and though the doctors try their best, Allison passes away. As a result, John and his four children are left not only without a spouse and mother but also without their main source of income. What could they have done to prevent this lack of financial security?
Unfortunately, life is unpredictable, and accidents happen all the time. People lose those they care about in the blink of an eye. Life insurance policies offer a financial safeguard for the policyholder's loved ones. There are common life insurance policies that most people will choose from: term life insurance and permanent life insurance. They both offer security to beneficiaries and each comes with their distinct advantages.
Term Life Insurance: The Basics
Term life insurance or "pure life insurance" covers the policyholder over a span of years determined by the offer with 10, 20, or 30 year terms being the most common. If the policyholder dies within the period of coverage, beneficiaries get a payout in the form of a death benefit. This death benefit is usually tax-free and can be used to replace lost income sources, pay for medical and funeral expenses, or cover consumer or mortgage debt.
Unlike whole life insurance, term life insurance offers no savings component. In most instances, if the policyholder outlives the policy's term, they have the option to renew for another term or transition to a permanent coverage policy.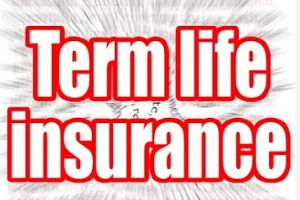 Term renewal can sometimes result in higher premiums because of increased age. In addition, some insurance companies may refuse term renewal after the policy has expired if a terminal illness is developed during the coverage period. If a policyholder chooses not to renew the policy and dies shortly after the policy ends, the beneficiaries receive no death benefit.
Most people outlive their term, meaning term life insurance provides a lower risk to insurance companies. This means policy holders can access lower premiums for term life insurance than if they were on a permanent life insurance plan. Premiums are affected by the policyholder's age, medical conditions and history, habits, and occupations. For example, a 30-year-old non-smoking male will receive a lower premium than a 30-year-old man who smokes.
Types Of Term Life Insurance
Level Term Policies
Level-term policies offer coverage for a set period, usually between 10 to 30 years. The death benefit, as well as the premium, is fixed. The premiums will often cost more than other term life insurance options because the company must account for the increased risk of the policyholder as they age.
Decreasing term policies
The death benefit of these policies decreases year-over-year on a predetermined schedule. The policyholder will pay a constant, level premium. These types of policies are usually used in conjunction with a mortgage. The policy will match the lowering of the house loan and provide coverage to that effect.
Yearly renewable term policies
There is no set term for yearly renewable term policies. These policies are renewed yearly without the policyholder needing to prove insurability each time. Premiums will rise as the policyholder ages.
Convertible term life insurance
In most cases, the policyholder will not have to undergo an underwriting process because the term life insurance comes with the right to convert a term policy to a permanent policy. The basis for the premium of the permanent policy is the policyholder's age at the time of conversion. Most of the time, medical conditions or terminal illnesses developed during the term life policy cannot force the premiums of the permanent life policy upwards.
Advantages of Term Life Insurance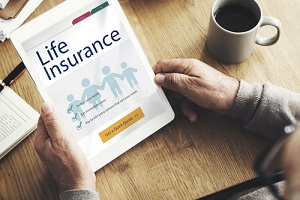 Term life policies are great for people who only need a small quantity of life insurance for a short period. In other words, they are great for young couples with children. The lower premium rates don't put a huge financial burden on young families and offer protection should something happen to a parent.
Many young people wonder how long they should have coverage. Most people get coverage through the amount of time their children will be at home and until they're out of college.
Insure Yourself Today
As much as you would like to, you can't control the future. You don't know what it holds for you or your loved ones. While this uncertainty can be frightening, you can take comfort in knowing that a great life insurance policy will take care of your family if something happens to you.
Take action now and insure your family against the future. Don't leave your family without financial security in the event that the worst occurs. So instead, contact Matador Insurance Services today to find out what policy is best for you & sleep well knowing your family is protected.