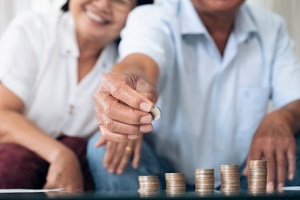 Life insurance retirement plans are a good way of planning for the future, providing both supplemental income after retirement as well as offering benefits to your beneficiaries after your death.
However, it can be confusing when you first look into them, and like any other financial asset or tool, there are pros and cons of a life insurance retirement plan to consider before you decide to use them.
What Is A Life Insurance Retirement Plan?
A life insurance retirement plan, also called a LIRP, is a way of using your permanent life insurance to supplement your income during retirement. Permanent life insurance policies typically have a level premium that is initially higher than the cost of the insurance.
This compensates for the increase in the cost of insurance over your lifetime; the difference between your premium and the cost of insurance accumulates into the cash value of the insurance plan.
This cash value is what makes your permanent life insurance a financial asset and is the basis of a life insurance retirement plan. You can withdraw or borrow against this cash value to use for other investments, business ventures, or as a supplement to other retirement income. Most of these insurance policies also accrue interest on the cash value, increasing the total cash value.
If you want to learn more about life insurance retirement plans, speak to an insurance provider about the options available to you.
Pros Of A Life Insurance Retirement Plan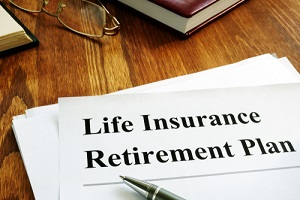 LIRPs have many benefits and can be a very rewarding way of preparing for retirement.
Guaranteed Benefits
While most traditional investments are subject to wild swings in the market and can take heavy losses in bear markets, LIRPs are relatively safe investments. They can guarantee that you won't have a loss by providing a floor for your investment returns. A well-designed LIRP may even be able to guarantee a 3-6% return year after year, letting you have a safety net in years with poor market performance.
Income in Life and Death
The cash value in a LIRP can be accessed anytime, providing a source of income for various uses. You can also borrow against the value of a LIRP to get low-interest loans to fund new business ventures or bolster other investments and take advantage of flexible repayment options.
Additionally, since the plan's basis is a life insurance policy, as long as you keep it in effect, it also provides a tax-free payout to your loved ones after your death. There are even options to increase this payout over the life of the policy.
Minimizes Tax Burden
The money paid into a LIRP is an after-tax contribution; the money you withdraw from it isn't subject to taxation, up to the amount you put in. So while any gains withdrawn would be subject to taxation as new income, they do increase the cash value of your LIRP that you can borrow against, and the loan won't be subject to taxes. This minimizes the amount of taxes you have to pay and protects you against potential increases in tax rates.
Cons Of A Life Insurance Retirement Plan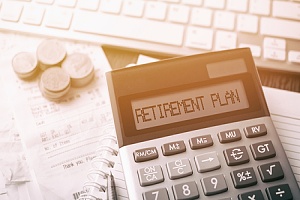 While a LIRP can be a great tool, there is no perfect option for every scenario, and they have drawbacks.
Only Provides Supplemental Income
While LIRPs can provide some level of income after retirement, they can act as a sole retirement plan. Their funds level depends on how much you have paid into it prior to withdrawing from it and the amount of time your cash value has to accrue interest. This means that you can use a LIRP to provide most or all of your retirement income tax-free.
Limited Growth Potential
The downside of plans that guarantee against losses as well as any that guarantee a certain level of gain is that they often have lower gains than traditional investment strategies. While these guarantees may provide a level of safety in poorly-performing bear markets, they also fail to capture the full potential of bull markets.
This makes LIRPs less suitable for any plans that require high levels of growth in a short time and require more long-term thinking and planning than some of the other options available.
Create Your Life Insurance Retirement Plan Today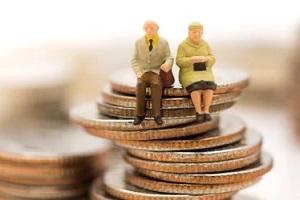 While one retirement strategy won't work for everyone, a life insurance retirement plan provides a safe, stable way to supplement other strategies. Of course, there are benefits and disadvantages to these kinds of plans.
Still, it's never wrong to consider all the options available to you, especially for something as important as retirement and life insurance.
Whether you decide to use a permanent life insurance policy to create a life insurance retirement plan or choose a term life policy and traditional investment strategies, the trusted experts at Matador Insurance Services can help you find the best option available. Don't dive into all the complicated nuances of insurance and retirement plans alone. Reach out for a consultation today by entering some information online.