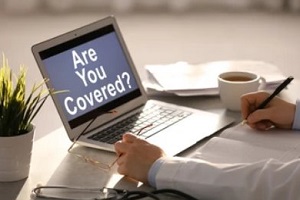 The type of life insurance you need depends on your situation. Insurance policies differ in only a few major ways. Besides term life insurance, most policies last a person's whole life, but the costs you pay and the amount of the payout are directly related.
There are several variables that insurers consider when offering a life insurance policy. So if you have any questions, talk to Matador Insurance.
Term Life Policies
Term life insurance is a generally cheaper option for life insurance. It's different from other insurance options because it is initiated with a fixed duration, a set number of years where the policy applies. If the insured person passes away within the defined time, their beneficiaries are entitled to the death benefit defined by the policy.
Term policies generally have a large payout. The reason for that is the fact that this benefit is not guaranteed, unlike most other policies. The insurers know they will have to pay a benefit for universal or whole-life policies at some point. However, there's a possibility that a term policy won't be fulfilled, meaning the insured person will still be living after the duration of the insurance policy has passed.
One of the complicated parts of deciding whether term life insurance is for you is the choice regarding the duration of your policy, and the reality of what you will do upon the conclusion of your policy if the benefit hasn't been paid out.
When the policy is originally defined, the insurance's monthly price is often based on a huge amount of input variables, the most important of which is the insured person's health. When a term policy ends, the insured person's health will be perceived as a higher risk by insurance companies, inevitably increasing the cost of the insurance.
Permanent Life Insurance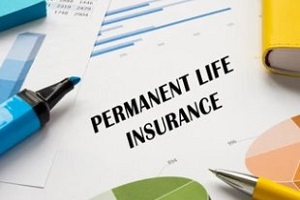 Permanent life insurance is a family of insurance options that all guarantee a benefit for the insured person, as long as the payments for the policy have been made. Inside every permanent life insurance policy, there is a savings component.
This part of a permanent life insurance plan is often the most significant, because the policyholder can use that savings component for any number of things. The savings account inside the policy has a fixed interest rate that builds cash value over time, just like a normal savings account or a 401k.
The cash values of the plans characterize the key differences between permanent life insurance plans. For example, one option, called whole life insurance, is a great way to generate a pool of cash that the policyholder can use to borrow against or withdraw from. By paying more than the policy premium (or minimum), that money is put toward the plan's cash value and can be accessed again by the policyholder.
A universal life insurance policy is one where there's a similar savings account, flexible premiums, and death benefits, but there are fewer guarantees. In most ways, it is identical to whole life coverage, but because the savings account is linked to the market, there's more risk involved.
Variable insurance is a way of calculating a death benefit based on the payments made to the life insurance policy. If payments have been made, the benefit is higher, but if there was a small lapse or a time when the insured party couldn't pay the full premium, it doesn't cancel the entire plan, unlike most other life insurance policies.
Alternative Policy Types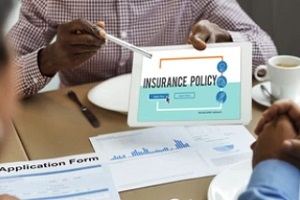 There are more than just these plans to consider when looking for life insurance policies. For example, some people in poor health are turned down for the policies listed above or given options they just can't afford. Other people are in special situations or want to share their insurance with loved ones and want to have life insurance that accounts for that.
Burial insurance is a straightforward type of life insurance, a whole life policy intended to pay out the final expenses. People in poor health often purchase this insurance so that their loved ones don't have to bear the cost of a funeral. You cannot be turned down for burial insurance, and it does not require a medical exam, meaning it's always an option for anyone who needs it.
Joint life insurance is a choice couples can make to pool their total life insurance benefits, and pay it out to beneficiaries when both insured people have died.
Ensure You're Properly Protected
There are myriad life insurance policies out available, and you can bet there's one that fits your situation. Matador Insurance can help you find the policy outline you're searching for in minutes, and ensure it meets your needs and goals. Don't let your search end here; schedule a consultation with Matador today to start saving.