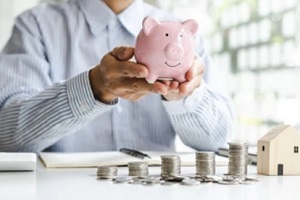 Many people get overwhelmed when thinking about life during retirement. How will you pay the bills? How does an IRA or a 401k even work? What is a fixed annuity?
There are many options on the market, and it can be difficult to know what choice is best. If you're looking for a low-risk way to make your money grow now to use later, a Fixed Annuity may be a good option for you.
What Is An Annuity?
An annuity is a series of payments given to someone every month, typically for the rest of their life. The purpose of an annuity is usually to provide a steady guaranteed income during retirement. The government does not tax the funds that go into an annuity until they're withdrawn, much like a 401k.
With a regular annuity, also known as a "variable annuity," you're at the mercy of market rates. This situation means that your rates could go up, but they can also go down, and you are at risk of losing money.
A Fixed Annuity is a great way to lock in an interest rate, guaranteeing that it will not change over a long period of time, regardless of market fluctuations. The initial amount, as well as the determined interest rate, are both protected. A Fixed Annuity will guarantee that a certain amount will be paid in the end. If you want to make sure you have a guaranteed source of income during retirement, a Fixed Annuity is a great way to make that happen.
What Are The Pros Of A Fixed Annuity?
Financial markets tend to fluctuate drastically at times, which can cause unwanted stress and anxiety about where your numbers are at any given time. With a Fixed Annuity, you can predict your investment return without crunching the numbers when the market turns.
A Fixed Annuity has many of the same benefits as any other annuity, with many added benefits. Here are some of the best advantages of purchasing a Fixed Annuity:
No limit to how much you contribute. Unlike your traditional IRA or 401k, annuities do not have an annual contribution limit, which can be extremely helpful for those with higher income levels.
You can plan for your future with confidence. Because a Fixed Annuity has a set interest rate, you can calculate exactly how much you will earn. This is very convenient when planning retirement budgets.
Option to defer taxes. Once again, helpful for those with higher income levels; having a tax deferral option allows your money to build on itself without taking out taxes.
Take care of your family. Having a designated beneficiary ready to accept the payments upon your death means you never have to worry about losing the money you put into your Fixed Annuity.
What Are The Cons of A Fixed Annuity?
Although there are many advantages to a Fixed Annuity, it may not be for everyone. Therefore, it's important to have all of the information before determining if a Fixed Annuity is best for you.
Here are some of the biggest drawbacks to a Fixed Annuity:
It's complicated. Like most legal contracts, annuities can be wordy. You'll need to be prepared to review pages and pages of lengthy contractual language.
Might not keep up with inflation. There is always the possibility that the market inflates quicker than your savings can grow, leaving you with something that's not worth what it was when you started.
Penalties & Fees. Once you put your money into a fixed annuity, it is expected to stay there until the return. Therefore, it can be a huge hassle to try and liquidate funds, and if you do, you may be looking at some serious withdrawal penalties or fees.
Not FDIC insured. The Insurance company themselves will be the ones to insure the funds for an annuity, rather than the FDIC. So there is not a huge risk here, but there is some.
Is A Fixed Annuity Right For Me?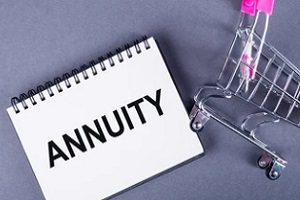 Fixed annuities will always be a popular option for those who aren't willing to risk retirement savings. You can be secure knowing exactly what your income will be when the return comes around. There are many benefits to annuities of all types, including fixed annuities, but there are drawbacks as well.
If you are hoping to find a reliable source of income for your retirement, a fixed annuity can be an excellent option. However, if you expect to live a long life and have a long retirement, perhaps don't put all of your eggs in this one basket. Instead, you'll want your money to grow over time and could consider putting at least a bit of income into stocks or other investments that will have better growth in the years to come.
Learn More About Fixed Annuities With Matador
If you're trying to plan your retirement and don't know where to start, let Matador be the ones to help put your mind at ease. They have experts on annuity options and life insurance that can answer all your questions and get you on the right track.
Ready to get started on your path to financial freedom? Contact Matador Insurance Services online to get started with a fixed annuity today!