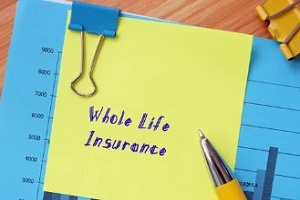 It's unsettling to think about yourself or your loved ones dying, but it's an unavoidable part of life. If you want to prepare for the future, it's a good idea to think about getting a life insurance policy. Not only will it provide you with peace of mind, but it will also cover and protect your loved ones should something happen to you.
There are many options when it comes to life insurance policies, but the two large categories are term life and permanent life insurance. Term life insurance covers the policyholder for a number of years, typically in increments of 10 years, while permanent life insurance covers a policyholder through their whole life.
The major difference is whole life insurance is a type of permanent life insurance that comes with a guaranteed death benefit and offers a savings component. Read on to find out if whole life insurance is the correct type of policy for you.
Whole Life Insurance: The Basics
The death benefit is fixed and guaranteed for the beneficiaries when the policyholder is covered under a whole life insurance plan. The death benefit is contingent on premium payments made by the policyholder. It is a tax-free lump sum that can be used by the beneficiaries for whatever purpose — in other words; it has no restrictions on its use.
Whole life insurance includes a cash value. A cash value is a savings component of whole life insurance that the policyholder can access during their lifetime. It accrues interest at a fixed rate regardless of the market, and the earnings are tax-deferred. It serves as a source of equity for the policyholder. When the policyholder dies, the cash value does not go to the beneficiaries, unless the policyholder has paid for a special rider.
The policyholder can access cash value funds through withdrawals or loans. It often takes a few years before the cash value becomes large enough to borrow from because of a low annual growth rate. It's important to note a few things before taking funds from the cash value. Taking out policy loans against the cash value will mean paying back that money on a low-interest rate repayment plan determined by the insurance company.
If your loans remain unpaid, your death benefit will be decreased by your loan value. Therefore, if you decide to withdraw directly instead, know that it might reduce your death benefit. If the amount withdrawn exceeds the accumulated paid premiums, it will not be tax-free.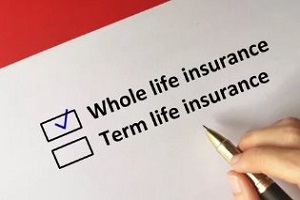 Whole life insurance policies also offer the option of dividends. A policyholder will receive dividends when the insurance company has a profit surplus. Not all insurance companies pay out dividends every year, though. The company evaluates its assets, claims, and expenses to determine if and how much will be paid to the policyholders.
Dividends can be given to the policyholders in the form of cash or check payouts. They can also contribute to the cash value and be used as an advance on premium payments. If you're interested in purchasing additional coverage or riders, you can use the money earned from dividends.
How Do The Premiums Work, and What Do They Pay For?
Your premium will be determined in your contract by the insurance company at the start of your policy. Whole life insurance premiums are fixed, so they will never go up. Your premium pays for three things:
Funding the policy's face value, or death benefit
Covering part of the insurer's operating costs, the cost of insuring you, and contributing to company profits
Contributions to your cash value account
The contributions from your premium to your cash value account will be higher when you are younger, since you are less expensive to insure, and, consequently, will be lower when you are older and more expensive to insure.
What Is The Difference Between Whole Life Insurance and Term Life Insurance?
Whole life insurance covers the policyholder for their entire life, while term life insurance is designed to cover the policyholder for a set amount of years. Also, term life insurance does not include a cash value and there is no additional savings component. As a result, term life insurance policies can be less expensive than whole life insurance policies.
Who Benefits From Whole Life Insurance?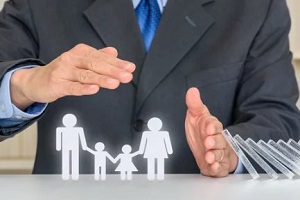 The policyholder has the unique opportunity to access the cash value and benefit from the life insurance policy while they are still living.
The beneficiaries, however, benefit the most from a whole life insurance policy and the tax-free lump sum they receive that has no use restrictions.
Prepare For The Future Today
Finding the right type of life insurance for you is important for your family and your loved ones. Whole Life Insurance offers lifelong coverage with fixed premiums. You also get the added benefit of an investment account in the form of your cash value, which the policyholder can access during their lifetime. On top of all of this, you have the potential to earn dividends.
Why wait on the future? Be prepared for the worst today through a life insurance policy and live stress-free knowing your loved ones will be taken care of when you are no longer here to do it yourself. Get in touch with Matador Insurance to find the best option for you.